Stories about Marlborough's Early Settlers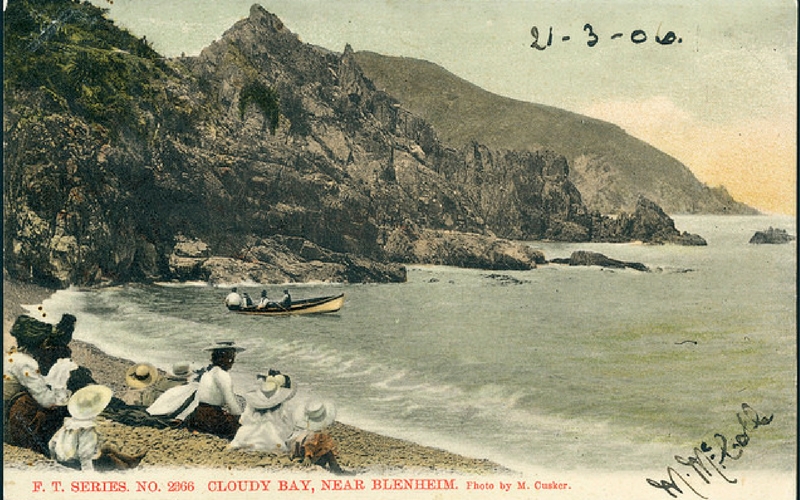 Do the names Tetley, Clifford, Trolove or Renwick sound familiar? That's because they are the names of some of Marlborough's founding families.
You can read about them and more stories from Marlborough's rich history on The Prow; nga korero o te tau ihu website.
When you visit the Prow website and search the people section, you can find stories about people who have played a significant, or interesting, role in the history of the top of the south.
The new stories are listed in brief on the Prow website, just click on the red name to read the story –
Visit the Prow website to view the stories
Photo credits -
McCusker, Arthur John, 1868-1943. McCusker, Arthur John, 1868-1943 :F.T. Series no. 2366. Cloudy Bay near Blenheim. Photo by M Cusker. New Zealand post card (carte postale) [ca 1906]. Ref: Eph-POSTCARD-Marlborough-1906-01. Alexander Turnbull Library, Wellington, New Zealand. /records/22872370