Picton Library Official Opening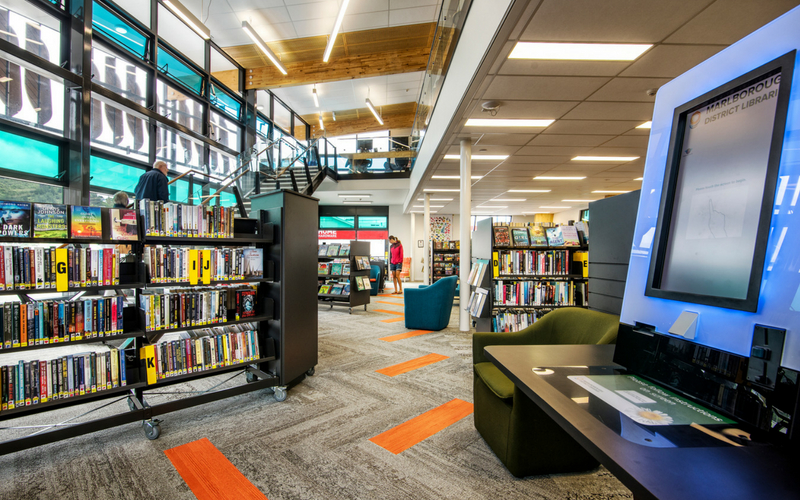 Organisers are ticking off their to-do list as they prepare for the official opening of the Picton Library and Service Centre - Waitohi Whare Mātauranga.
Put Friday 8 June in your calendar and come along to the celebrations. The official opening ceremony is at 10.30 am and a library 'open afternoon' with a celebration cake and activities starts at 1.00 pm.
Mayor John Leggett will be joined by special guests to cut the ribbon and officially open the new library and service centre, which is more than twice the size of the old one.
The new facility provides a variety of functions in a modern building, including community meeting spaces, smaller meeting rooms, intimate study nooks, window seats, a children's collection area, access to local information and services, study spaces and desks, and staff facilities.
The design of the building's interior draws on local history and legends important to Picton/Waitohi iwi Te Atiawa such as the location of the original Waitohi kaianga/pa, Kupe's journey from Hawaiki and the chase of the whekenui (octopus), and the importance of wai (water).
Although the new library and service centre has been in use since December 2017, the official opening will mark the completion of the project, now that the finishing touches are complete.