Crimefest 2022 looks for the best crime novel from 2021 for young adults.
See some of the shortlisted books in our collection.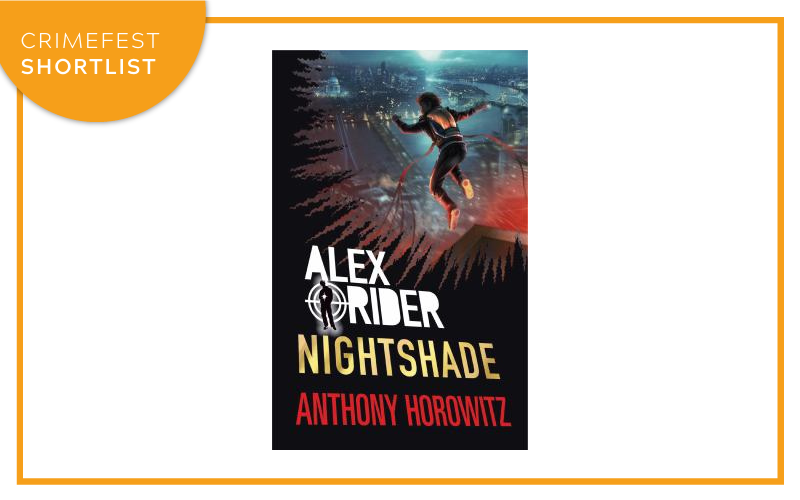 Nightshade by Anthony Horowitz
When a secret agent is ruthlessly killed in Brazil, Alex Rider is sent to infiltrate a deadly organisation known only as Nightshade. But as he gets closer to the truth, MI6 is suddenly shut down and the fate of an entire city now rests in Alex's hands.
See if Nightshade is available on our catalogue or place a hold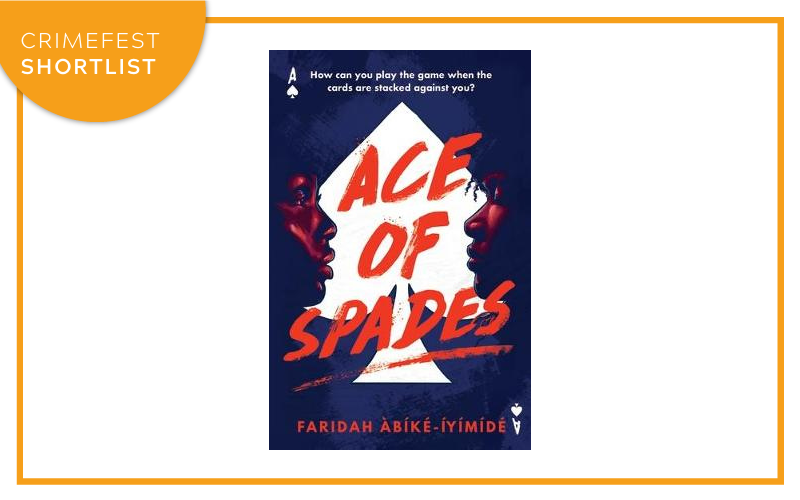 Ace of Spades by Faridah Àbíké-Íyímídé
Welcome to Niveus Private Academy, where money paves the hallways, and the students are never less than perfect. Until now. Because anonymous texter, Aces, is bringing two students' dark secrets to light. Talented musician Devon buries himself in rehearsals, but he can't escape the spotlight when his private photos go public. Head girl Chiamaka isn't afraid to get what she wants, but soon everyone will know the price she has paid for power. Someone is out to get them both. Someone who holds all the aces. And they're planning much more than a high-school game.
See if Ace of Spades is available on our catalogue or place a hold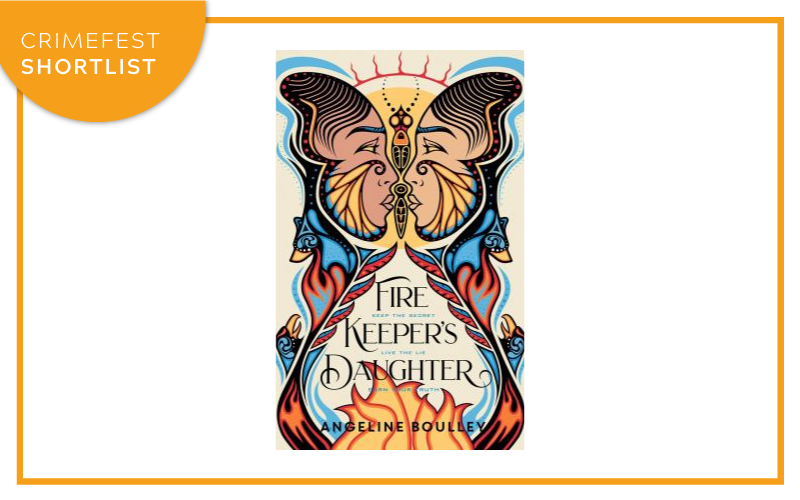 Firekeeper's Daughter by Angeline Boulley
Strong Ojibwe women are like the ride, reminding us of forces too powerful to control. Weak people fear that strength. Eighteen-year-old Daunis's mixed heritage has always made her feel like an outsider, both in her hometown and on the nearby Ojibwe reservation. When she witnesses a shocking murder, she reluctantly agrees to be part of a covert FBI operation into a series of drug related deaths. But the deceptions - and deaths - keep piling up and soon the threat strikes too close to home. Now Daunis must decide what it means to be a strong Anishinaabe kwe (Ojibwe woman) and how far she'll go to protect her community, even if it tears apart the only world she's ever known.
See if Firekeeper's Daugher is available on our catalogue or place a hold
The Outrage by William Hussey
You know, when you live in a time of progress, it seems that progress is the only possible way. The idea that everything we'd gained, all of those hard-won rights, could be taken away from us, and that open minds could be closed again? But then the Outrage happened. Welcome to England, where the Protectorate enforces the Public Good. Here, there are rules for everything - what to eat, what to wear, what to do, what to say, what to read, what to think, who to obey, who to hate, who to love. Your safety is assured, so long as you follow the rules. Gabriel is a natural born rule-breaker. And his biggest crime of all? Being gay. Gabriel knows his sexuality must be kept secret from all but his closest friends, not only to protect himself, but to protect his boyfriend. Because Eric isn't just the boy who has stolen Gabriel's heart. He's the son of the chief inspector at Degenerate Investigations - the man who poses the single biggest threat to Gabriel's life. And the Protectorate are experts at exposing secrets.
See if The Outrage is available on our catalogue or place a hold
As Good As Dead by Holly Jackson
Pip Fitz-Amobi is haunted by her last investigation. But soon a new case finds her and this time it's all about Pip. She has a stalker, one who keeps asking: Who will look for you when you're the one who disappears? Pip soon discovers a connection between her stalker and a local serial killer, but the police refuse to act. As the dangerous game plays out it's clear that if Pip doesn't find the answers, she's as good as dead...
See if As Good As Dead is available on our catalogue or place a hold