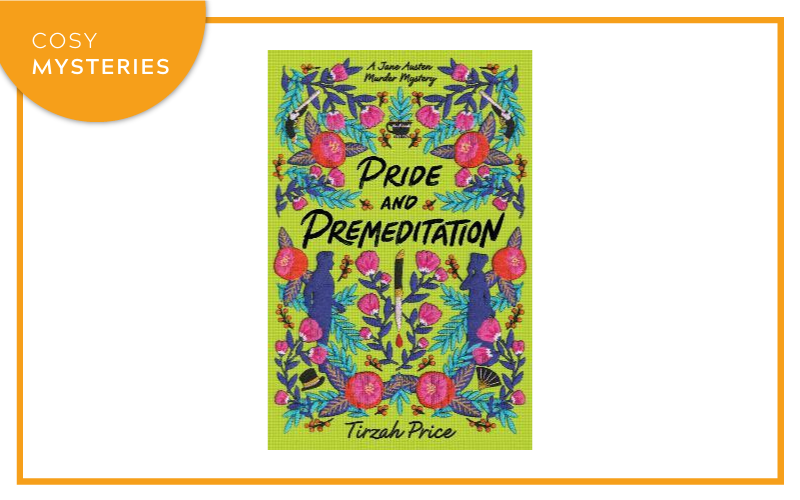 Pride and Premeditation by Tirzah Price
Available on Borrowbox
Perfect for fans of the Lady Janies and Stalking Jack the Ripper, the first book in the Jane Austen Murder Mysteries series is a clever retelling of Pride and Prejudice that reimagines the iconic settings, characters, and romances in a thrilling and high-stakes whodunit.
When a scandalous murder shocks London high society, seventeen-year-old aspiring lawyer Lizzie Bennet seizes the opportunity to prove herself, despite the interference of Mr. Fitzwilliam Darcy, the stern young heir to the prestigious firm Pemberley Associates.
Convinced the authorities have imprisoned the wrong person, Lizzie vows to solve the murder on her own. But as the case—and her feelings for Darcy—become more complicated, Lizzie discovers that her dream job could make her happy, but it might also get her killed.
See if Pride and Prejudice is available on Borrowbox or place a hold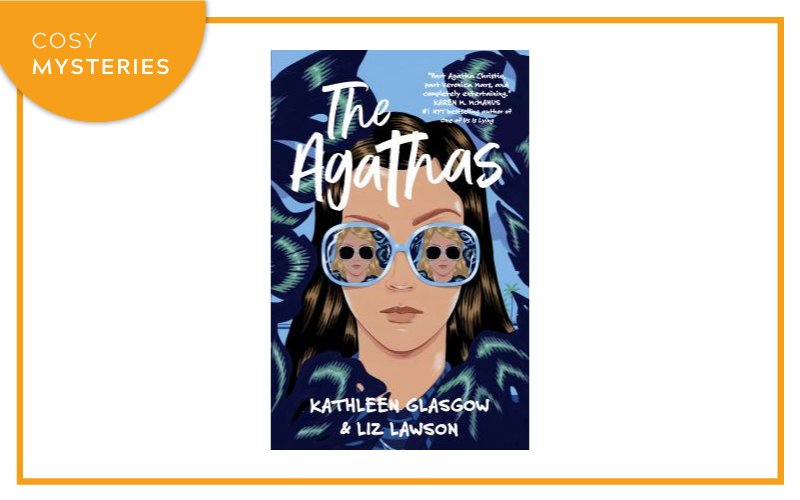 The Agathas by Kathleen Glasgow
What would Agatha Christie do? Meet the Agathas: rich girl Alice and her tutor Iris have nothing in common-but when Alice's ex-boyfriend is accused of murder, they're the only ones who see it for what it is-a mystery worthy of the great Agatha Christie.
See if The Agathas is available on our catalogue or place a hold
The Loneliest Girl in the Universe by Lauren James
Can you fall in love with someone you've never met, never even spoken to, someone who is light years away? Romy Silvers is the only surviving crew-member of a spaceship travelling to a new planet, on a mission to establish a second home for humanity. Alone in space, she is the loneliest girl in the universe until she hears about a new ship which has launched from Earth – with a single passenger on board. A boy called J. Their only communication is via email and due to the distance between them, their messages take months to transmit. And yet Romy finds herself falling in love. But what does Romy really know about J? And what do the mysterious messages which have started arriving from Earth really mean? Sometimes, there's something worse than being alone.
See if The Loneliest Girl in the Universe is available on our catalogue or place a hold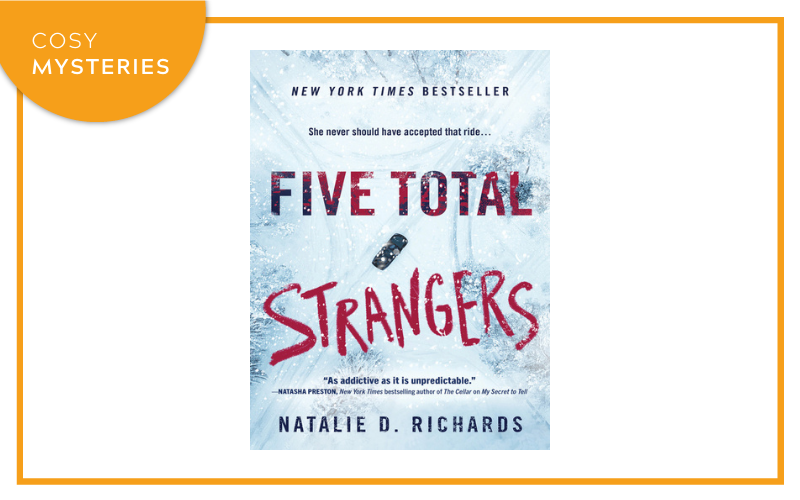 Five Total Strangers by Natalie D Richards
Available on Libby
She thought being stranded was the worst thing that could happen. She was wrong.
Mira needs to get home for the holidays. Badly. But when an incoming blizzard results in a cancelled connecting flight, it looks like she might get stuck at the airport indefinitely.
And then Harper, Mira's glamorous seatmate from her initial flight, offers her a ride. Harper and her three friends can drop Mira off on their way home. But as they set off, Mira realizes fellow travelers are all total strangers. And every one of them is hiding something.
Soon, roads go from slippery to terrifying. People's belongings are mysteriously disappearing. Someone in the car is clearly lying, and may even be sabotaging the trip—but why? And can Mira make it home alive, or will this nightmare drive turn fatal?
See if Five Total Strangers is available on our Libby or place a hold
A Good Girl's Guide to Murder by Holly Jackson
The case is closed. Five years ago, schoolgirl Andie Bell was murdered by Sal Singh. The police know he did it. Everyone in town knows he did it. Almost everyone. Having grown up in the small town that was consumed by the crime, Pippa Fitz-Adeleke chooses the case as the topic for her final project. But when Pip starts uncovering secrets that someone in town desperately wants to stay hidden, what starts out as a project begins to become Pip's dangerous reality.
See if A Good Girl's Guide to Murder is available on our catalogue or place a hold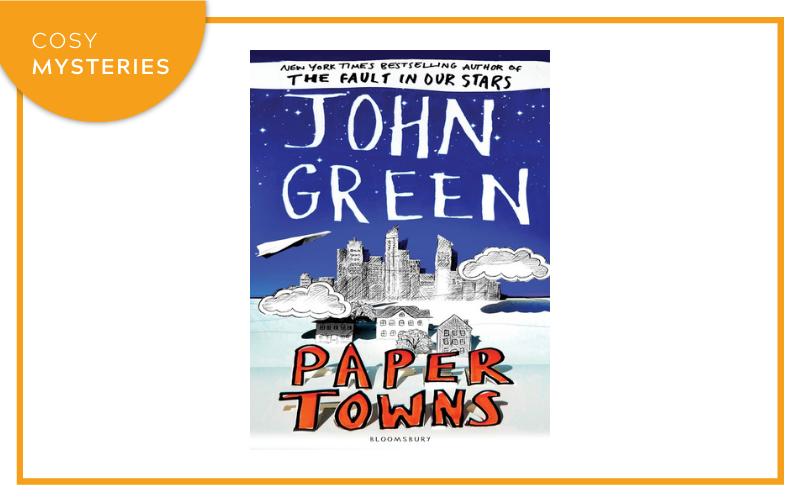 Paper Towns by John Green
Quentin Jacobsen - Q to his friends - is eighteen and has always loved the edgy Margo Roth Spiegelman. As children, they'd discovered a dead body together. Now at high school, Q's nerdy while Margo is uber-cool.
One night, Q is basking in the predictable boringness of his life when Margo, dressed as a ninja, persuades him to partake in several hours of mayhem. Then she vanishes. While her family shrugs off this latest disappearance, Q follows Margo's string of elaborate clues - including a poem about death.
Q's friends Radar, Ben and Lacey help with the search, and a post turns up on a website: Margo will be in a certain location for the next 24 hours only. The race is on! After an epic drivethrough the night, they catch up with Margo, and Q learns first-hand that the way you think about a person isn't the way they actually are.
See if Paper Towns is available on our catalogue or place a hold