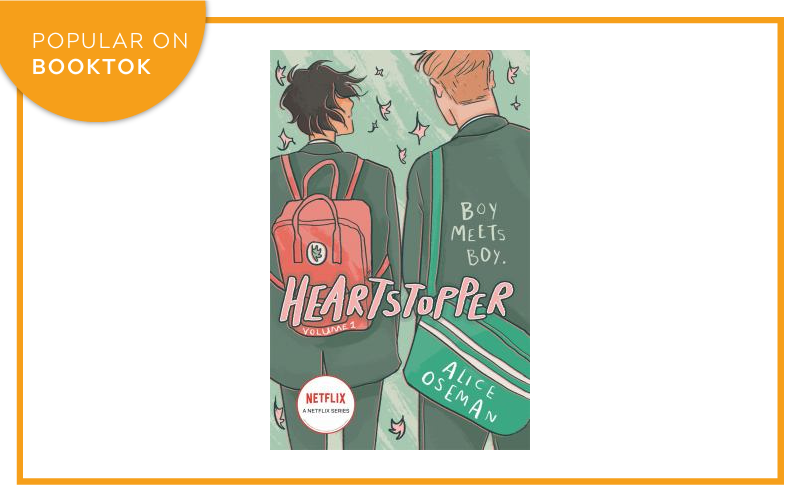 Heartstopper by Alice Oseman
Teen Graphic Novel
Charlie Spring is in Year 10 at Truham Grammar School for Boys. The past year hasn't been too great, but at least he's not being bullied anymore, and he's sort of got a boyfriend, even if he's kind of mean and only wants to meet up in secret. Nick Nelson is in Year 11 and on the school rugby team. He's heard a little about Charlie - the kid who was outed last year and bullied for a few months - but he's never had the opportunity to talk to him. That is, until the start of January, in which Nick and Charlie are placed in the same form group and made to sit together. They quickly become friends, and soon Charlie is falling hard for Nick, even though he doesn't think he has a chance. But love works in surprising ways, and sometimes good things are waiting just around the corner...
See if Heartstopper is available on our catalogue or place a hold
You've Reached Sam by Dustin Thao
Seventeen-year-old Julie fell in love with Sam the day she met him, and planned to attend college with him; but Sam died, and getting rid of his things, trying to erase him from her life is not working, so desperate to hear his voice one more time, Julie calls his cellphone expecting to hear his voicemail - but then Sam answers, and suddenly their cellphones become the living connection between them, a connection Julie finds impossible to let go.
See if You've Reached Sam is available on our catalogue or place a hold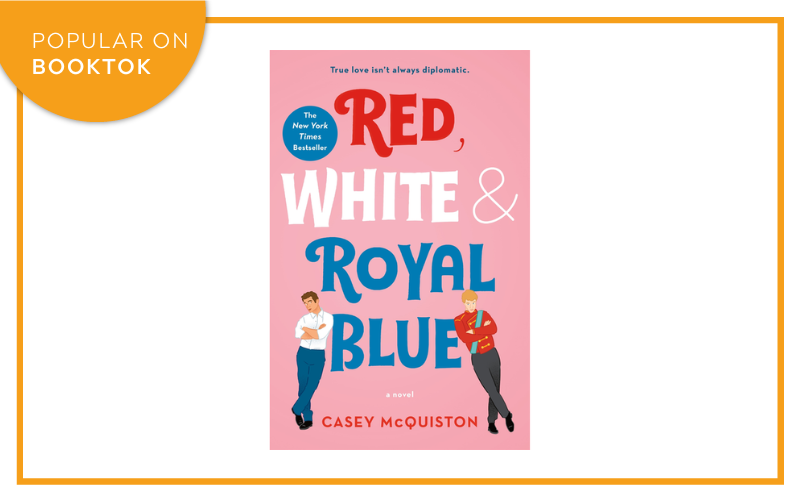 Red, White and Royal Blue by Casey McQuiston
When his mother became President, Alex Claremont-Diaz was promptly cast as the American equivalent of a young royal. Handsome, charismatic, genius - his image is pure millennial-marketing gold for the White House. There's only one problem: Alex has a beef with an actual prince, Henry, across the pond. And when the tabloids get hold of a photo involving an Alex-Henry altercation, U.S./British relations take a turn for the worse. Heads of family, state, and other handlers devise a plan for damage control: staging a truce between the two rivals. What at first begins as a fake, Instagramable friendship grows deeper, and more dangerous, than either Alex or Henry could have imagined. Soon Alex finds himself hurtling into a secret romance with a surprisingly unstuffy Henry that could derail the campaign and upend two nations and begs the question: Can love save the world after all? Where do we find the courage, and the power, to be the people we are meant to be? And how can we learn to let our true colours shine through?
See if Red, White and Royal Blue is available on our catalogue or place a hold
Shadow and Bone by Leigh Bardugo
The Shadow Fold, a swathe of impenetrable darkness, crawling with monsters that feast on human flesh, is slowly destroying the once-great nation of Ravka. Alina, a pale, lonely orphan, discovers a unique power that thrusts her into the lavish world of the kingdom's magical elite - the Grisha. Could she be the key to unravelling the dark fabric of the Shadow Fold and setting Ravka free? The Darkling, a creature of seductive charm and terrifying power, leader of the Grisha. If Alina is to fulfil her destiny, she must discover how to unlock her gift and face up to her dangerous attraction to him. But what of Mal, Alina's childhood best friend? As Alina contemplates her dazzling new future, why can't she ever quite forget him?
See if Shadow and Bone is available on our catalogue or place a hold
Six of Crows by Leigh Bardugo
The Grisha trilogy introduced readers to the irresistible fantasy world of the Grisha - and now Leigh Bardugo brings us a new sweeping epic. Ketterdam: a bustling hub of international trade where anything can be had for the right price - and no one knows that better than criminal prodigy, Kaz Brekker. Kaz is offered a chance at a deadly heist that could make him rich beyond his wildest dreams. But he can't pull it off alone. A convict with a thirst for revenge. A sharpshooter who can't walk away from a wager. A runaway with a privileged past. A spy known as the Wraith. A Heartrender using her magic to survive the slums. A thief with a gift for unlikely escapes. Six dangerous outcasts. One impossible heist. Kaz's crew is the only thing that might stand between the world and destruction - if they don't kill each other first.
See if Six of Crows is available on our catalogue or place a hold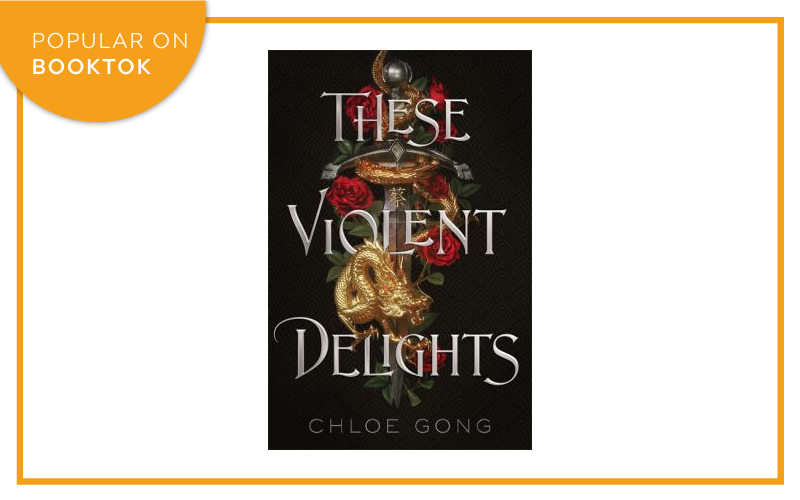 These Violent Delights by Chloe Gong
In 1926 Shanghai, eighteen-year-old Juliette Cai, heir of the Scarlet Gang, and her first love-turned-rival Roma Montagov, leader of the White Flowers, must work together when mysterious deaths threaten their city.
See if These Violent Delights is available on our catalogue or place a hold