Popular Teen Reads of 2022
Maximum Security by Robert Muchamore
Over the years, CHERUB has put plenty of criminals behind bars. Now, for the first time ever, they've got to break one out... Under American law, kids convicted of serious crimes can be sentenced as adults. Two hundred and eighty of these child criminals live in the sunbaked desert prison of Arizona Max. In one of the most daring CHERUB missions ever, James Adams has to go undercover inside Arizona Max, befriend an inmate and then bust him out.
See if Maximum Security is available on our catalogue or place a hold
Red Queen by Victoria Aveyard
Mare Barrow's world is divided by blood - those with common, Red blood serve the Silver-blooded elite, who are gifted with superhuman abilities. Mare is a Red, scraping by as a thief in a poor, rural village, until a twist of fate throws her in front of the Silver court. Before the king, princes, and all the nobles, she discovers she has an ability of her own. To cover up this impossibility, the king forces her to play the role of a lost Silver princess and betroths her to one of his own sons. As Mare is drawn further into the Silver world, she risks everything and uses her new position to help the Scarlet Guard - a growing Red rebellion - even as her heart tugs her in an impossible direction. One wrong move can lead to her death, but in the dangerous game she plays, the only certainty is betrayal.
See if Red Queen is available on our catalogue or place a hold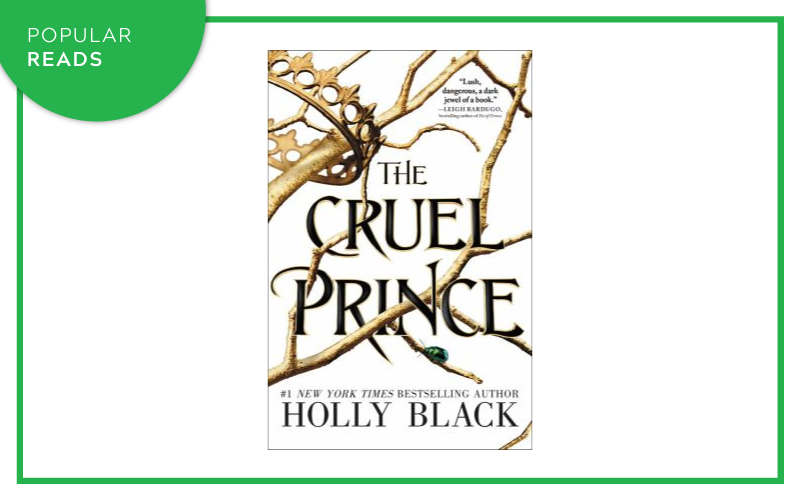 The Cruel Prince by Holly Black
Jude was seven years old when her parents were murdered and she and her two sisters were stolen away to live in the treacherous High Court of Faerie. Ten years later, Jude wants to belong there, despite her mortality. But many of the fey despise humans. Especially Prince Cardan, the youngest and wickedest son of the High King. To win a place at the Court, she must defy him - and in doing so, she becomes embroiled in palace intrigues and deceptions, discovering her own capacity for bloodshed. As civil war threatens, Jude will need to risk her life in a dangerous alliance to save her sisters, and Faerie itself.
See if The Cruel Prince is available on our catalogue or place a hold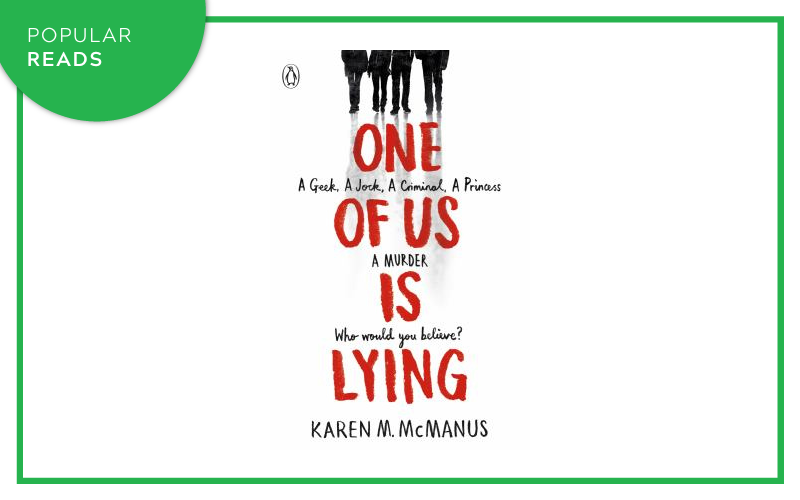 One of Us is Lying by Karen M McManus
When the creator of a high school gossip app mysteriously dies in front of four high-profile students all four become suspects. It's up to them to solve the case.
See if One of Us is Lying is available on our catalogue or place a hold
The General by Robert Muchamore
The world's largest urban warfare training compound stands in the desert near Las Vegas. Forty British commandos are being hunted by an entire American battalion. But their commander has an ace up his sleeve: he plans to smuggle in ten CHERUB agents, and fight the best war game ever.
See if The General is available on our catalogue or place a hold
The Inheritance Games by Jennifer Lynn Barnes
She came from nothing. Avery has a plan: keep her head down, work hard for a better future. Then an eccentric billionaire dies, leaving her almost his entire fortune. And no one, least of all Avery, knows why. They had everything. Now she must move into the mansion she's inherited. It's filled with secrets and codes, and the old man's surviving relatives - a family hell-bent on discovering why Avery got 'their' money. Now there's only one rule: winner takes all. Soon she is caught in a deadly game that everyone in this strange family is playing. But just how far will they go to keep their fortune?
See if The Inheritance Games is available on our catalogue or place a hold
Throne of Glass by Sarah J Maas
Meet Celaena Sardothien. Beautiful. Deadly. Destined for greatness. In the dark, filthy salt mines of Endovier, an eighteen-year-old girl is serving a life sentence. She is a trained assassin, the best of her kind, but she made a fatal mistake. She got caught. Young Captain Westfall offers her a deal: her freedom in return for one huge sacrifice. Celaena must represent the prince in a to-the-death tournament - fighting the most gifted thieves and assassins in the land. Live or die, Celaena will be free. Win or lose, she is about to discover her true destiny. But will her assassin's heart be melted?
See if Throne of Glass is available on our catalogue or place a hold
Lore by Alexandra Bracken
For centuries, Zeus has punished the gods with a game called the Agon, which turns them mortal for one week, and at the mercy of being hunted by those with godly ambitions. Only a handful of the original Greek gods remain, the rest replaced by the mortals who killed them and ascended. After her family's sadistic murder by a rival bloodline, Lore escapes and vows to repay her parents' sacrifice by doing one thing - surviving. For seven years, she has pushed back dark thoughts of revenge against the man responsible for their murder, a man by the name of Wrath who has attained unimaginable power. Except for one week, every seven years. A week that is fast approaching ... When Lore comes home on the first night of the Agon to find Athena gravely wounded on her doorstep, the goddess offers her an alliance; they have a mutual enemy, after all. But as the world trembles under the force of Wrath - a god with the power to destroy all of humanity - will Lore's decision to bind her fate with Athena's come back to haunt her?
See if Lore is available on our catalogue or place a hold
Miss Peregrine's Home for Peculiar Children by Ransom Riggs
After a family tragedy, Jacob feels compelled to explore an abandoned orphanage on an island off the coast of Wales, discovering disturbing facts about the children who were kept there.
See if Miss Peregrine's Home for Peculiar Children is available on our catalogue or place a hold
Nothing Can Possibly Go Wrong by Prudence Shen
Charlie is the laid-back captain of the basketball team. Nate is the neurotic, scheming president of the robotics club. Their unlikely friendship nearly bites the dust when Nate declares war on the cheerleaders and they retaliate by making Charlie their figurehead in the ugliest class election campaign the school has ever seen. At stake is funding that will either cover a robotics competition or new cheerleading uniforms - but not both. Bad sportsmanship? Sure. Chainsaws? Why not. Running away from home on Thanksgiving? Nothing can possibly go wrong.
See if Nothing Can Possibly Go Wrong is available on our catalogue or place a hold