Bah! Humbug! by Michael Rosen
Children's fiction
Join Michael Rosen with his unforgettable retelling of Charles Dickens's beloved holiday classic.
Harry Gruber plays the role of Scrooge in his school's production of 'A Christmas Carol,' and he is extra nervous about tonight's performance because his father is in the audience – not away for business, as usual. Will the story's message of Christmas cheer and the redemptive power of love reach his father's distracted Scrooge heart?
Borrow Bah! Humbug! on Borrowbox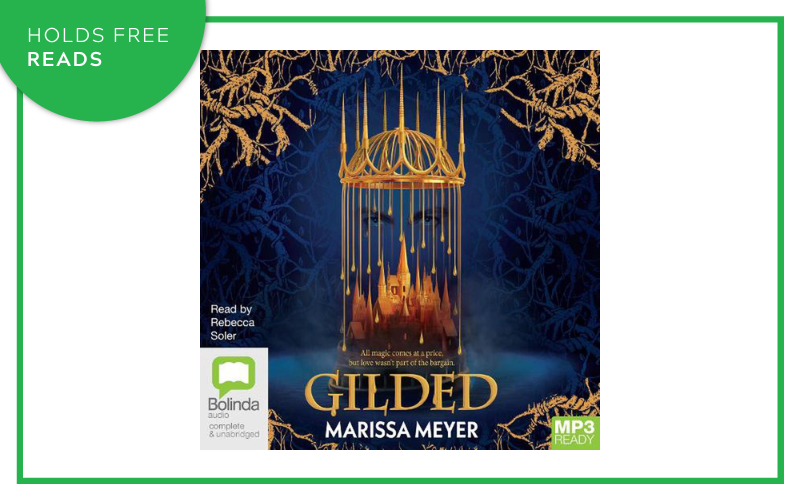 Gilded by Marissa Meyer
Teen fiction
The look he was giving her. Serilda had never been looked at like that before... The intensity. The heat. The raw astonishment. He was going to kiss her.
Cursed by the god of lies, a miller's daughter has developed a talent for storytelling – but are all of her tales as false as they appear?
When one of Serilda's stories draws the attention of the devastating Erlking, she finds herself swept away into a world of enchantment, where ghouls prowl the earth, and ravens track her every move. The king locks Serilda in a castle dungeon and orders her to spin straw into gold, or be killed for lying.
In despair, Serilda unwittingly summons a mysterious young man to her aid. And he agrees to help her, for a price. But love wasn't meant to be part of the bargain.
The Constant Gardener by John Le Carrē
Adult fiction
The beautiful Tessa Quayle is murdered near Lake Turkana in northern Kenya, the birthplace of mankind. And her putative African lover and travelling companion has vanished from the scene of the crime.
Tessa's husband, a career diplomat and amateur gardener at the British High Commission in Nairobi, sets out on a personal odyssey in pursuit of the killers and their motive. On his way he meets terror, violence and conspiracy, but his greatest discovery is the woman he barely had time to love.
Frightening, heartbreaking and exquisitely calibrated, The Constant Gardener is a profoundly moving story of a man ennobled by his wife's tragic murder, and a magnificent exploration of the dark side of unbridled capitalism.
Borrow The Constant Gardener on Borrowbox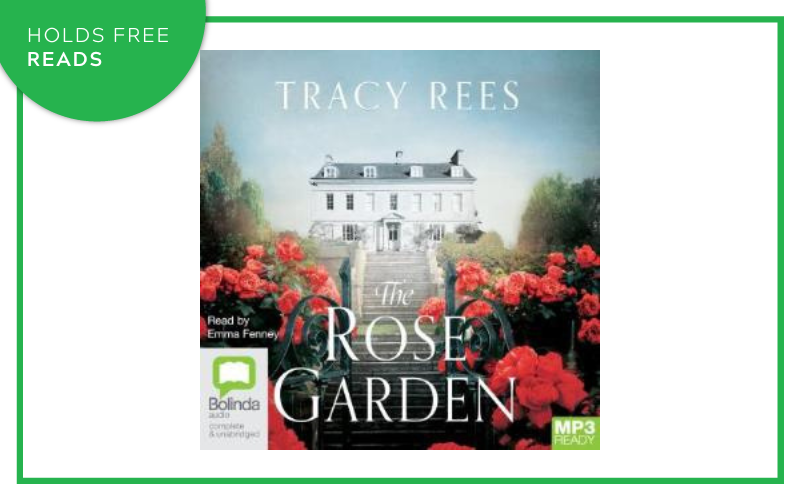 The Rose Garden by Tracy Rees
Adult fiction
Olive Westallen lives a privileged, if rather lonely, life in her family's grand Hampstead home. But she has radical plans for the future of her family – plans that will shock the high-society world she inhabits.
For her new neighbour, twelve-year-old Ottilie Finch, London is an exciting playground to explore. Her family have recently arrived from Durham, under a cloud of scandal that Otty is blissfully unaware of. The only shadow over her days is her mother's mysterious illness, which keeps her to her room.
When Mabs is offered the chance to become Mrs Finch's companion, it saves her from a desperate life on the canals. Little does she know that all is not as picture-perfect as it seems. Mabs is about to become tangled in the secrets that chased the Finches from their last home, and trapped in an impossible dilemma...
Borrow The Rose Garden on Borrowbox
The Fixer by Claudia Carroll
Adult fiction
Meet Meg Monroe, the fixer. If you want to get rid of someone you call Meg. (No, not like that - this would be a very different book!)
Using her brilliant intuition, people reading skills and with masterful manipulation Meg befriends her mark and tells them what they want to hear, using it to convince them to see the error of their ways. She's never once found a case she can't handle - affairs, clingy former-friends, useless employees and exes that can't take the hint.
But when a blast from the past turns up on Meg's doorstep, will she get caught in her own web of lies?
The Magician by Colm Tōibín
Adult fiction
When the Great War breaks out in 1914 Thomas Mann, like so many of his fellow countrymen, is fired up with patriotism. He imagines the Germany of great literature and music, which had drawn him away from the stifling, conservative town of his childhood, might be a source of pride once again. But his flawed vision will form the beginning of a dark and complex relationship with his homeland and see the start of great conflict within his own brilliant and troubled family.
Colm Tóibín's epic novel is the story of a man of intense contradictions. Although Thomas Mann becomes famous and admired, his inner life is hesitant, fearful and secretive. His blindness to impending disaster in the Great War will force him to rethink his relationship with Germany as Hitler comes to power. He has six children with his clever and fascinating wife, Katia, while his own secret desires appear threaded through his writing. He and Katia deal with exile bravely, doing everything possible to keep the family safe, yet they also suffer the terrible ravages of suicide among Thomas's siblings, and their own children.