Ockham New Zealand Book Awards 2023 Shortlist

The shortlist for the Ockham New Zealand Book Awards has been announced.
The winners will be announced at the Auckland Writers Festival on 17 May 2023.
Below are some of the shortlisted titles available at the Libraries.
Jann Medlicott Acorn Prize for Fiction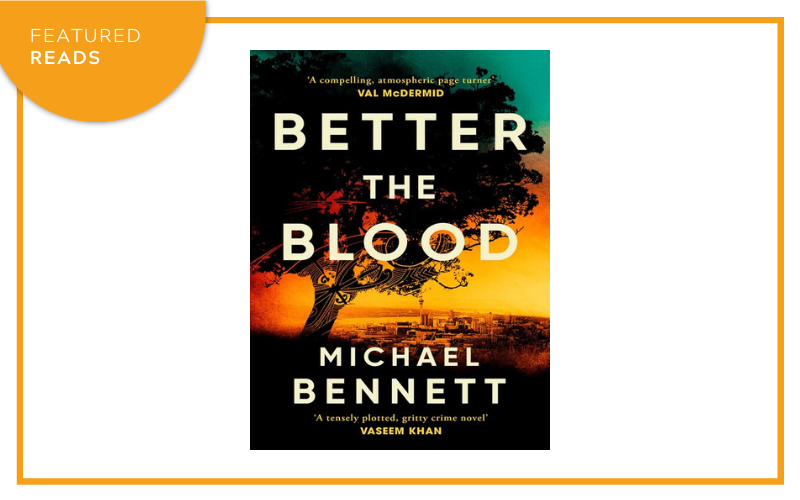 Better the Blood by Michael Bennett
Hana Westerman is a tenacious Māori detective juggling single motherhood and the pressures of her career in Auckland's Central Investigation Branch. When she's led to a crime scene by a mysterious video, she discovers a man hanging in a secret room. As Hana and her team work to track down the killer, other deaths lead her to think that they are searching for New Zealand's first serial killer.
With little to go on, Hana must use all her experience as a police officer to try and find a motive to these apparently unrelated murders. What she eventually discovers is a link to an historic crime that leads back to the brutal bloody colonisation of New Zealand.
When the pursuit becomes frighteningly personal, Hana realises that her heritage and knowledge are their only keys to finding the killer.
But as the murders continue, it seems that the killer's agenda of revenge may include Hana – and her family...
See if Better the Blood is available on our catalogue or place a hold
Kāwai: for such a time as this by Monty Soutar
This epic historical adventure tells the story of pre-colonial Aotearoa New Zealand like it's never been told before. A young Māori man, compelled to learn the stories of his ancestors, returns to his family marae on the east coast of the North Island to speak to his elderly grand-uncle, the keeper of the stories. What follows is the enthralling account of the young man's tipuna, the legendary warrior Kaitanga, after whom his marae's whare puni has been named. Tracing the author's own ancestral line, Kāwai: For Such a Time as This reveals a picture of an indigenous Aotearoa in the mid-18th century, through to the first encounters between Māori and Europeans. It describes a culture that is highly sophisticated with an immense knowledge of science, medicine and religion; proud tribes who live harmoniously within the natural world; a highly capable and adaptable people to whom family and legacy are paramount. However, it is also a culture illuminated by a brutal undercurrent of inter-generational vengeance, witchcraft and cannibalism.
See if Kāwai is available on our catalogue or place a hold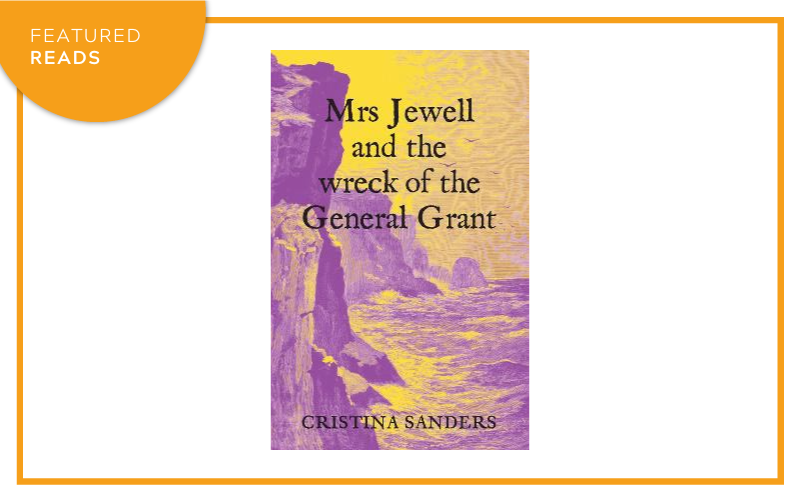 Mrs Jewell and the Wreck of the General Grant by Cristina Sanders
It's 1866 and the three-masted sailing ship General Grant is on the southern route from Melbourne to London, with gold from the diggings secreted in returning miners' hems and pockets. In the fog and the dark, the ship strikes the cliffs of the Auckland Islands, is sucked into a cave and wrecked. Only fourteen men make it ashore and one woman - Mrs Jewell. Stuck on a freezing and exposed island, the castaways have to work together to stay alive, but they're a disparate group with their own secrets to keep and their only officer is disabled by grief after losing his wife in the wreck. A woman is a burden they don't need. Meanwhile stories about the gold grow with the telling: who has it, where is it and how much went down with the ship. Mrs Jewell and the Wreck of the General Grant is a vivid imagining of the story behind the enduring mystery of one of New Zealand's early shipwrecks
See if Mrs Jewell and the Wreck of the General Grant is available on our catalogue or place a hold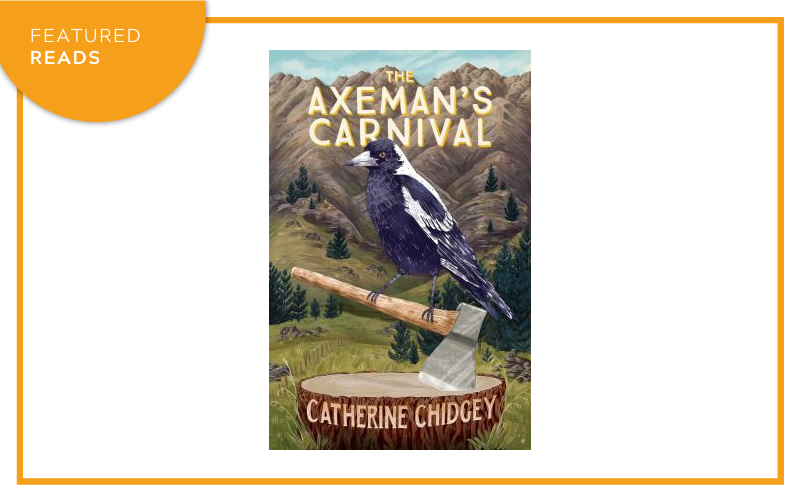 The Axeman's Carnival by Catherine Chidgey
Tama is just a helpless chick when he is rescued by Marnie, and this is where his story might have ended. 'If it keeps me awake,' says Marnie's husband Rob, a farmer, 'I'll have to wring its neck.' But with Tama come new possibilities for the couple's future. Tama can speak, and his fame is growing. Outside, in the pines, his father warns him of the wickedness wrought by humans. Indoors, Marnie confides in him about her violent marriage. The more Tama sees, the more the animal and the human worlds - and all of the precarity, darkness and hope within them - bleed into one another. Like a stock truck filled with live cargo, the story moves inexorably towards its dramatic conclusion: the annual Axeman's Carnival. Part trickster, part surrogate child, part witness, Tama the magpie is the star of this story. Though what he says aloud to humans is often nonsensical (and hilarious with it), the tale he tells us weaves a disturbingly human sense. The Axeman's Carnival is Catherine Chidgey at her finest - comic, profound, poetic and true.
See if The Axeman's Carnival is available on our catalogue or place a hold
Mary and Peter Biggs Award for Poetry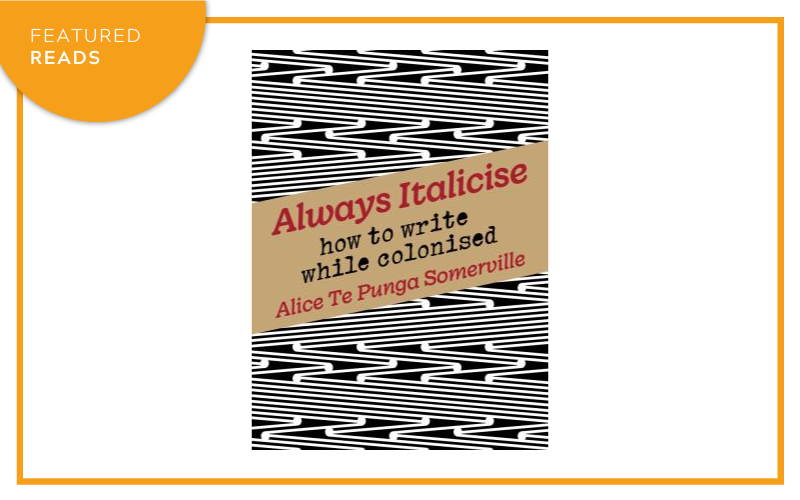 Always Italicise: how to write while colonised by Alice Te Punga Somerville
821 TEP
Shrink-wrapped, vacuum-packed, disassembled, sold for parts, butt of jokes, scapegoats, too this for that, too that for this, gravy trains, too angry, special treatment, let it go... 'Always italicise foreign words', a friend of the author was advised. In her first book of poetry, Māori scholar and poet Alice Te Punga Somerville does just that. In wit and anger, sadness and aroha, she reflects on 'how to write while colonised' - how to write in English as a Māori writer; how to trace links between Aotearoa and wider Pacific, Indigenous and colonial worlds; how to be the only Māori person in a workplace; and how - and why - to do the mahi anyway. I wanted to pick up baby, and I wanted to pick a fight: The eternal Waitangi Day dilemma.
See if Always Italicise is available on our catalogue or place a hold
Booksellers Aotearoa New Zealand Award for Illustrated Non-fiction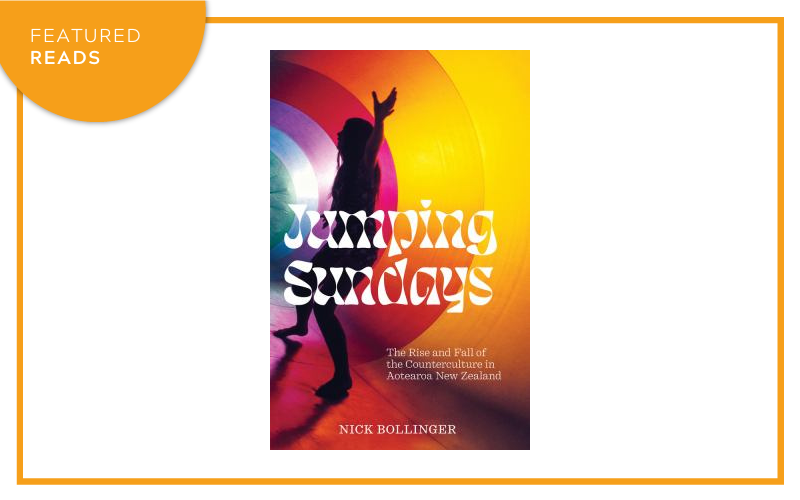 Jumping Sundays: the rise and fall of the counterculture in Aotearoa New Zealand by Nick Bollinger
306.1 BOL
A remarkable story of beards and bombs, freaks and firebrands, self-destruction and self-realisation, during the 1960s and '70s.
See if Jumping Sundays is available on our catalogue or place a hold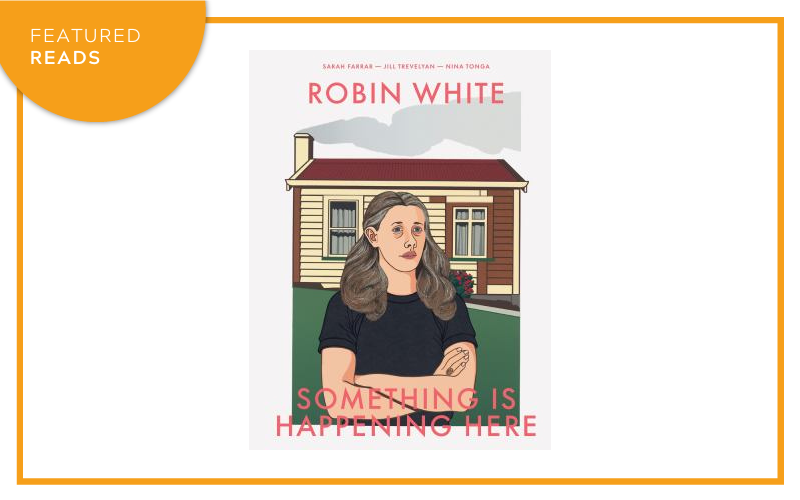 Robin White: something is happening here by Sarah Farrar
759.993 WHI
Robin White: Something is Happening Here is the first book to be devoted to Robin White's art in 40 years. Its assessment of her remarkable 50 years as an artist includes fresh perspectives by 24 writers and interviewees from Australia, the Pacific and Aotearoa New Zealand and celebrates her status as one of our most important artists. Including more than 150 of her artworks, from early watercolour and drawings through to the exquisite recent collaborations with Pasifika artists, as well as photographs from throughout Robin White's career, this book captures the life of a driven, bold, much-loved artist whose practice engages with the world and wrestles with its complexities.
See if Robin White is available on our catalogue or place a hold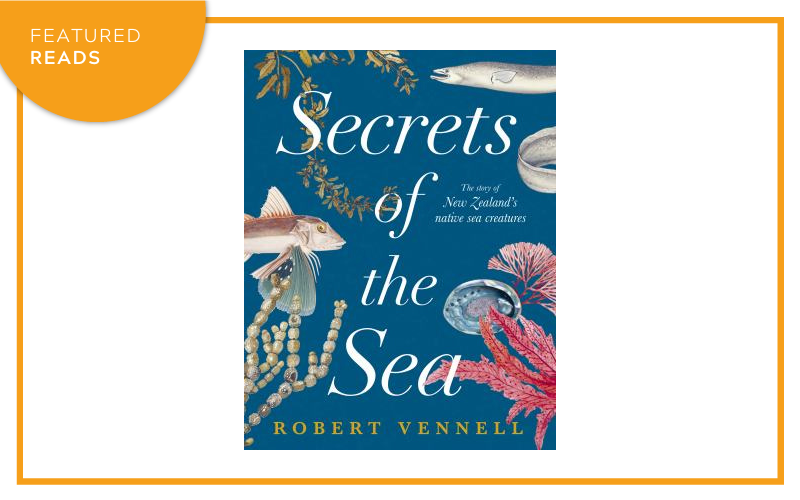 Secrets of the Sea: the story of New Zealand's native sea creatures by Robert Vennell
578.77 VEN
An illuminating tour through the native sea creatures of Aotearoa, by the bestselling author of The Meaning of Trees Secrets of the Sea is a fascinating introduction to New Zealand's fish and shellfish, weaving together history, biology and culture to reveal how these unique and intriguing creatures have shaped our lives. Ranging from sandy shores and rocky reefs to the open ocean and its cavernous depths, Robert Vennell celebrates the magic and mystery of the world beneath the waves.
See if Secrets of the Sea is available on our catalogue or place a hold
General Non-fiction Award
Downfall: the destruction of Charles Mackay by Paul Diamond
92 MAC
In 1920 New Zealanders were shocked by the news that the brilliant, well-connected mayor of Whanganui had shot a young gay poet, D'Arcy Cresswell, who was blackmailing him. They were then riveted by the trial that followed. Mackay was sentenced to hard labour and later left the country, only to be shot by a police sniper during street unrest in Berlin during the rise of the Nazis. Mackay had married into Whanganui high society, and the story has long been the town's dark secret. The outcome of years of digging by historian Paul Diamond, 'Downfall: The destruction of Charles Mackay' shines a clear light on the vengeful impulses behind the blackmail and Mackay's ruination.
See if Downfall is available on our catalogue or place a hold
Grand: becoming my mother's daughter by Noelle McCarthy
92 MCC
Funny, charismatic and generous; angry, vicious and hurt; in pub lounges all over Cork City, Noelle McCarthy's mother Carol rages against her life and everything she's lost. As soon as she can, Noelle runs away. All the way to New Zealand, to make a new, different kind of life. But then Mammy gets sick, and it's time to face everything that's waiting back home. From Catholic Ireland in the '70s, '80s and '90s to sparkling Auckland in the first years of the new millennium, this is a story of the invisible ties that bind us, of bitter legacies handed down through the generations, and of the leap of faith it takes to change them.
See if Grand is available on our catalogue or place a hold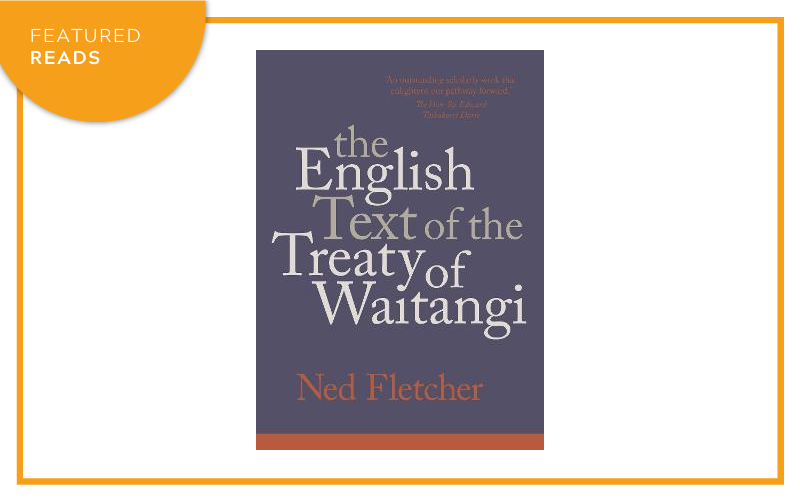 The English Text of the Treaty of Waitangi by Ned Fletcher
993.02 FLE
How was the English text of the Treaty of Waitangi understood by the British in 1840? That is the question addressed by historian and lawyer Ned Fletcher, in this extensive work. With one exception, the Treaty sheets signed by rangatira and British officials were in te reo Māori. The Māori text, Te Tiriti o Waitangi, was a translation by the missionary Henry Williams of a draft in English provided by William Hobson, the Consul sent by the British government to negotiate with Māori. Despite considerable scholarly attention to the Treaty, the English text has been little studied. In part, this is because the original English draft exists only in fragments in the archive; it has long been regarded as lost or 'unknowable', and in any event superseded by the authoritative Māori text. Now, through careful archival research, Fletcher has been able to set out the continuing relevance of the English text. The English Text of the Treaty of Waitangi emphasises that the original drafting of the Treaty by British officials in 1840 cannot be separated from the wider circumstances of that time. This context encompasses the history of British dealings with indigenous peoples throughout the Empire and the currents of thought in the mid-nineteenth century, a period of rapid change in society and knowledge. It also includes the backgrounds and motivations of those primarily responsible for framing the Treaty: British Resident James Busby, Consul and future Lieutenant-Governor William Hobson, and Colonial Office official James Stephen. Through groundbreaking scholarship, Fletcher concludes that the Māori and English texts of the Treaty reconcile, and that those who framed the English text intended Māori to have continuing rights to self-government (rangatiratanga) and ownership of their lands. This original understanding of the Treaty, however, was then lost in the face of powerful forces in the British Empire post-1840, as hostility towards indigenous peoples grew alongside increased intolerance of plural systems of government. The English Text of the Treaty of Waitangi enriches our understanding of the original purpose and vision of Te Tiriti o Waitangi / The Treaty of Waitangi and its foundational role in New Zealand.
See if The English Text of the Treaty of Waitangi is available on our catalogue or place a hold