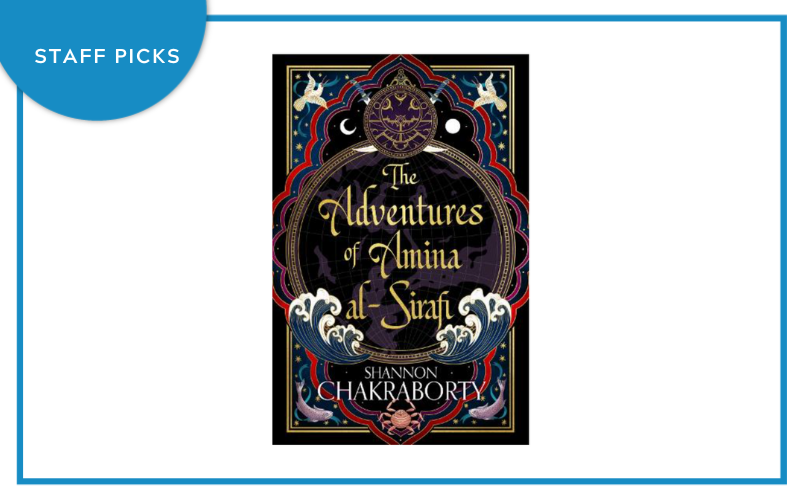 The Adventures of Amina Al-Sirafi by S.A Chakraborty
Adult fiction
Picked by Paige
Shannon Chakraborty, the bestselling author of The City of Brass, launches a new trilogy of magic and mayhem with this tale of pirates and sorcerers, forbidden artefacts and ancient mysteries, and one woman's quest to seize a final chance at glory... A pirate of infamy and one of the most storied and scandalous captains to sail the seven seas. Amina al-Sirafi has survived backstabbing rogues, vengeful merchant princes, several husbands, and one actual demon to retire peacefully with her family to a life of piety, motherhood, and absolutely nothing that hints of the supernatural. But when she's offered a job no bandit could refuse, she jumps at the chance for one final adventure with her old crew that will make her a legend and offers a fortune that will secure her and her family's future forever. Yet the deeper Amina dives the higher the stakes. For there's always risk in wanting to become a legend, to seize one last chance at glory, to savour just a bit more power...and the price might be your very soul.
See if The Adventures of Amina Al-Sirafi is available on our catalogue or place a hold
The Other Brother by Jax Calder
Teen Fiction
Picked by Tracey
Ryan has had seventeen years of being compared to Cody, part of his toxic fractured family, so you'll forgive him for some epic eye-rolling when it comes to Mr Perfect. Although not related to him by blood, Cody has always been annoying background noise in Ryan's life. It doesn't help that Cody's a high achieving musician, while Ryan's life ambition doesn't extend past catching the next wave. One summer changes everything. It's the summer when circumstances collide, and Cody and Ryan end up spending time together at Cody's family's beach house. It's the summer Ryan teaches Cody to surf and Cody teaches Ryan to play guitar. It's the summer when they become friends. And then more than friends. But can their feelings, which began in the summer sun, survive the winter ahead?
See if The Other Brother is available or place a hold on our catalogue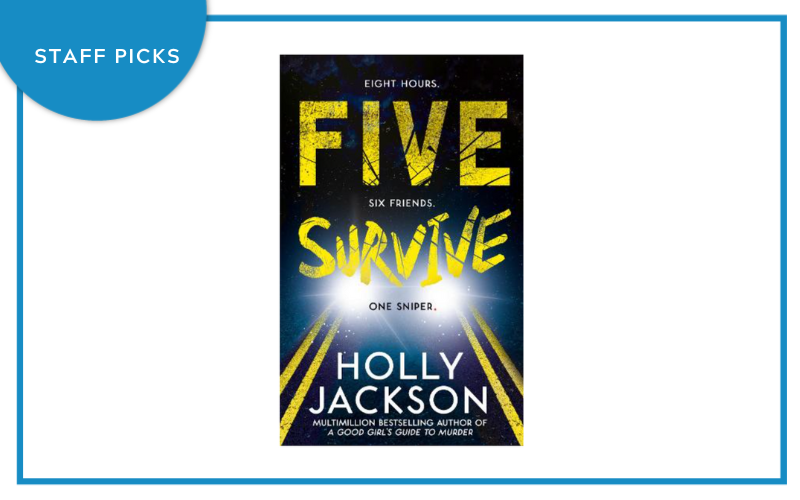 Five Survive by Holly Jackson by Holly Jackson
Teen fiction
Picked by Sarah
The Guardian Eighteen year old Red and her friends are on a road trip in an RV, heading to the beach for Spring Break. It's a long drive but spirits are high. Until the RV breaks down in the middle of nowhere. And as the wheels are shot out, one by one, the friends realise that this is no accident. There's a sniper out there. He's watching them and he knows exactly who they are. One of the group has a secret that the sniper is willing to kill for. As a game of cat-and-mouse plays out, the group desperately tries to get help. Buried secrets are forced to light and tensions within the group reach deadly levels. Only one thing is for sure. Not everyone will survive the night . . .
See if Five Survive is available on our catalogue or place a hold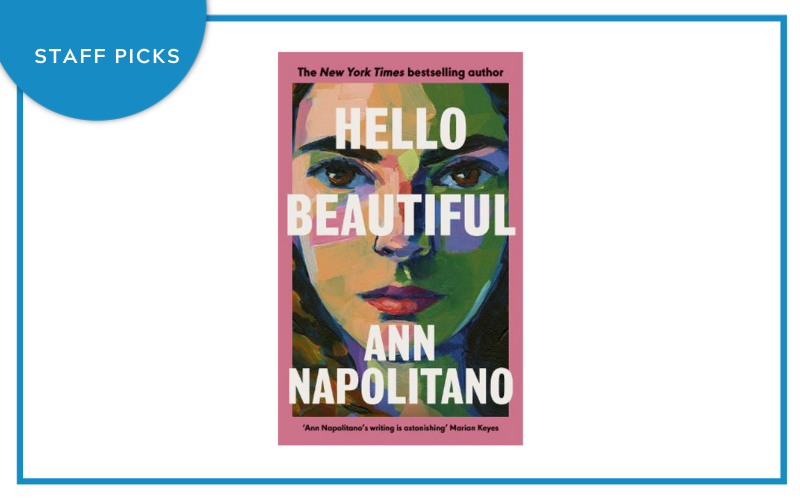 Hello Beautiful by Ann Napolitano by
Adult fiction
Picked by Nikki

From New York Times bestselling author Ann Napolitano comes a rich, life-affirming, and heartbreaking novel about sisterhood, family, love, and growing up Best friends and sisters, the four Padvano girls are thought of as inseparable by everyone in their close-knit Chicago neighbourhood. Julia, the eldest, is a planner. Sylvie, the dreamer, is happiest with her nose in a book and imagines a life for herself other than the expected path of wife and mother. Cecelia and Emmeline, the twins, are the artist and the caregiver. From childhood, the four sisters complete each other. But when Julia falls in love with William Walters, their lives change. As William falls into darkness, it is Sylvie, not Julie, who steps in to help. Spanning decades and generations, HELLO BEAUTIFUL captures what it means to be a family -- the joy and tragedy, the deep trust and devastating betrayals. Split apart by stubbornness and heartbreak, the Padavano family scatters across the country. Will the love and loyalty that once rooted them be strong enough to draw them back together?
See if Hello Beautiful is available on our catalogue or place a hold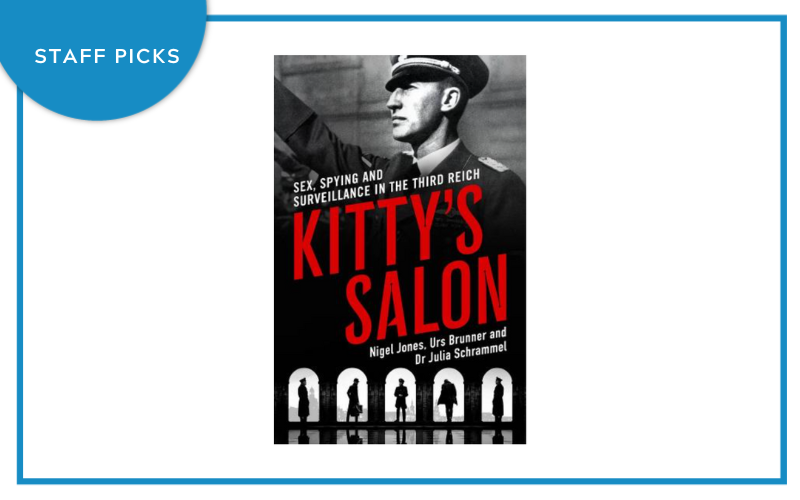 Kitty's Salon by Nigel Jones
Adult non-fiction: 940.5487 JON
Picked by Pam

There is no book in English about the wartime Berlin 'salon' run by Kitty Schmidt under the secret control of Reinhard Heydrich, one of the architects of the Final Solution Salon Kitty was the most notorious brothel in the decadent Berlin of the Weimar Republic - the city of Cabaret. But after the Nazis took power, it became something more dangerous: a spying centre with every room wired for sound, staffed by women agents specially selected by the SS to coax secrets from their VIP clients. Masterminded by Reinhard Heydrich, the spymaster whom Hitler himself called 'the man with the iron heart', the exclusive establishment turned listening post was patronised by the Nazi leaders themselves, not knowing that hidden ears were listening.
See if Kitty's Salon is available on our catalogue or place a hold