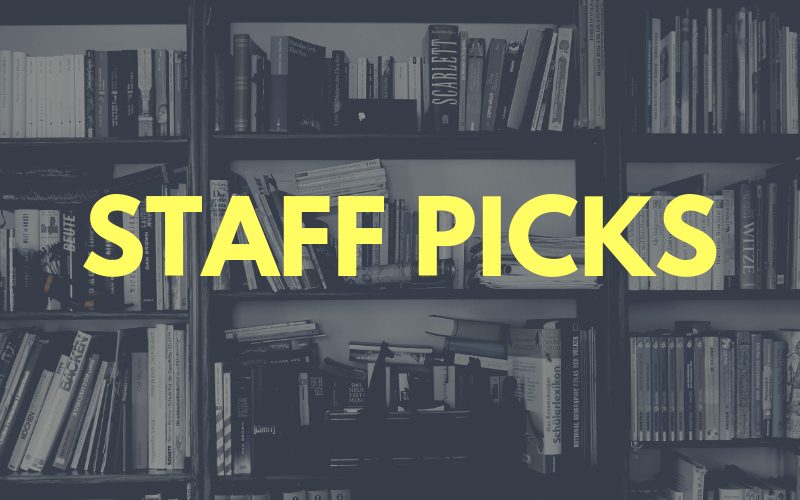 Looking for something new to read? Our staff are avid readers and provide recommendations each month.
The winners of the Ockham New Zealand Book Awards were announced earlier this month. To celebrate, we are featuring the winning titles. These are popular reads so we recommend you get in early or place a hold so you can enjoy some of these outstanding New Zealand titles.
Auē by Becky Manawatu
Taukiri was born into sorrow. Auē can be heard in the sound of the sea he loves and hates, and in the music he draws out of the guitar that was his father's. It spills out of the gang violence that killed his father and sent his mother into hiding, and the shame he feels about abandoning his eight-year-old brother to another violent home. But Arama is braver than he looks, and he has a friend and his friend has a dog, and the three of them together might just be strong enough to turn back the tide of sorrow. As long as there's aroha to give and stories to tell and a good supply of plasters.
See if Auē is available on our catalogue or place a hold
How To Live by Helen Rickerby

'That twisty sphinx, those tempting sirens; better plug your ears with wax, boys. Where are the female philosophers? Why are women silenced? Who can tell us how to live?' In her fourth collection of poetry, Helen Rickerby takes readers on a journey into women's writing, a quest for philosophical answers, and an investigation of poetic form. The poems in How to Live engage in a conversation with 'the unsilent women' – Hipparchia and George Eliot, Ban Zhao and Mary Shelley. They do so in order to explore philosophical and practical questions: how one could or should live a good life, how to be happy, how to not die, how to live.
See if How To Live is available on our catalogue or place a hold
Protest Tautohetohe by Stephanie Gibson 303.484GIB
For a small, peaceful democracy in the South Pacific, New Zealand has had its fair share of major protest issues, and over the decades New Zealanders have become adept at mobilising around causes. This richly illustrated book brings together the objects made by protesters to proclaim and symbolise their causes and their struggles. It is a vivid reflection of 250 years of resistance and persistence.
See if Protest Tautohetohe is available on our catalogue or place a hold
Dead People I Have Known by Shayne Carter 781.66CAR
The legendary New Zealand musician Shayne Carter tells the story of a life in music, taking us deep behind the scenes and songs of his riotous teenage bands Bored Games and the Doublehappys and his best-known bands Straitjacket Fits and Dimmer. He traces an intimate history of the Dunedin Sound - that distinctive jangly indie sound that emerged in the seventies, heavily influenced by punk - and the record label Flying Nun. As well as the pop culture of the seventies, eighties and nineties, Carter writes candidly of the bleak and violent aspects of Dunedin, the city where he grew up and would later return. His childhood was shaped by violence and addiction, as well as love and music. Alongside the fellow musicians, friends and family who appear so vividly here, this book is peopled by neighbours, kids at school, people on the street, and the other passing characters who have stayed on in his memory. We also learn of the other major force in Carter's life: sport. Harness racing, wrestling, basketball and football have provided him with a similar solace, even escape, as music. Dead People I Have Known is a frank, moving, often incredibly funny autobiography; the story of making a life as a musician over the last forty years in New Zealand, and a work of art in its own right.
See if Dead People I Have Known is available on our catalogue or place a hold
We Are Here by Chris McDowall 508.93MCD

Clustered yet scattered, we New Zealanders live across the country's physical landscapes, experiencing its varied weather and environments. We co-create its political, economic and social systems on a daily basis. Each of us has a particular view of Aotearoa, yet nobody comprehends the whole. This book's sets of maps and graphics help New Zealanders make sense of their country, to grasp the scale, diversity and intricacies of Aotearoa, and to experience feelings of connection to land, to place, to this time in our history, and to one another. By making data visible, each graphic reveals insights about Aotearoa. They answer a range of questions: Who visits us? How many fish are in the sea? How equal are we? How do we hurt ourselves? Where do our cats go to at night? This compelling mixture of charts, graphs, diagrams, maps and illustrations is functional, beautiful, insightful and enlightening. It tells us where we are in 2018. Essays by some of New Zealand's best thinkers complete the package.
See if We Are Here is available on our catalogue or place a hold