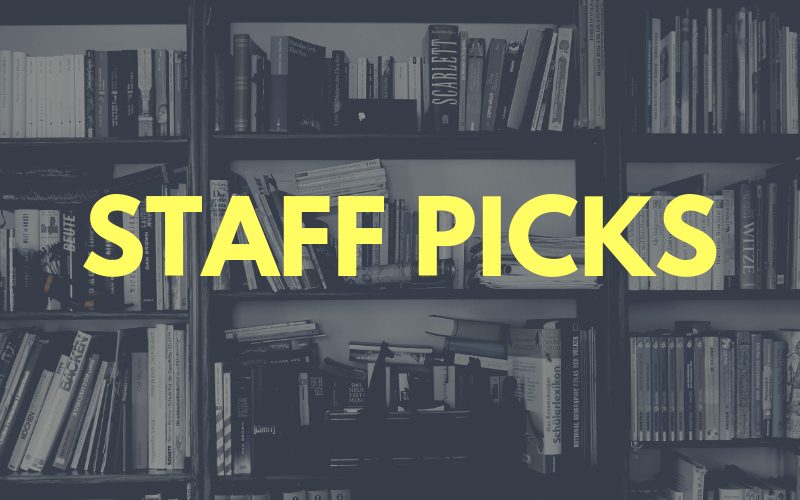 Looking for something new to read? Our staff are avid readers and provide recommendations each month.
Over the last month we have read a variety of titles including non-fiction, fiction and children's fiction.
Below are a selection of our favourite reads from last month.
The girl who could move sh*t with her mind by Jackson Ford
Adult fiction
Picked by Briana
Teagan Frost is having a hard time keeping it together. Sure, she's got telekinetic powers - a skill that the government is all too happy to make use of, sending her on secret break-in missions that no ordinary human could carry out. But all she really wants to do is kick back, have a beer, and pretend she's normal for once. But then a body turns up at the site of her last job - murdered in a way that only someone like Teagan could have pulled off. She's got 24 hours to clear her name - and it's not just her life at stake. If she can't unravel the conspiracy in time, her hometown of Los Angeles will be in the crosshairs of an underground battle that's on the brink of exploding.
See if The girl who could move sh*t with her mind is available on our catalogue or place a hold
Into the jungle: stories for Mowglie by Katherine Rundell

Children's fiction - Story collection
Picked by Tania
A collection of charming and exciting origin stories for all Kipling's best-loved characters from The Jungle Book, written for younger readers.
See if Into the jungle is available on our catalogue or place a hold
Luna Lapin by Sarah Peel
Adult non-fiction 745.5924PEE
Picked by Pam
Welcome to the charming world of Luna Lapin, a quiet and kind rabbit with impeccable taste. Learn to sew your very own Luna and her exquisite wardrobe with this collection of sewing patterns for 20 garments and accessories. Follow Luna as she leaves her home in the meadow and heads to the big city to apply for a job at La Clairière magazine. Luna's brother Alfie, another immaculately dressed rabbit, also makes and appearance, helping Luna to celebrate her birthday in style.
See if Luna Lapin is available on our catalogue or place a hold
Running with Sherman: the donkey who survived against all odds and raced like a champion by Christopher McDougall
Adult non-fiction 636.182MCD
Picked by Wendy
Christopher McDougall's new running partner, Sherman, is ill-tempered, obstinate, and often so uncooperative that Christopher leads him with a rope. Sherman is also a donkey. After rescuing Sherman from a neglectful owner and almost certain death, Christopher McDougall plunges into the world of burro racing, running a marathon accompanied by a donkey. His aim is to rehabilitate Sherman, to give him purpose, and to participate in the World Championship Pack Burro Race in Fairplay, Colorado, where burro racing was invented. But along the way, as McDougall learns how to care for his new companion and meets the men and women who have fallen in love with burro racing, he discovers how working with animals can teach profound lessons about what it means to be human.
See if Running with Sherman is available on our catalogue or place a hold