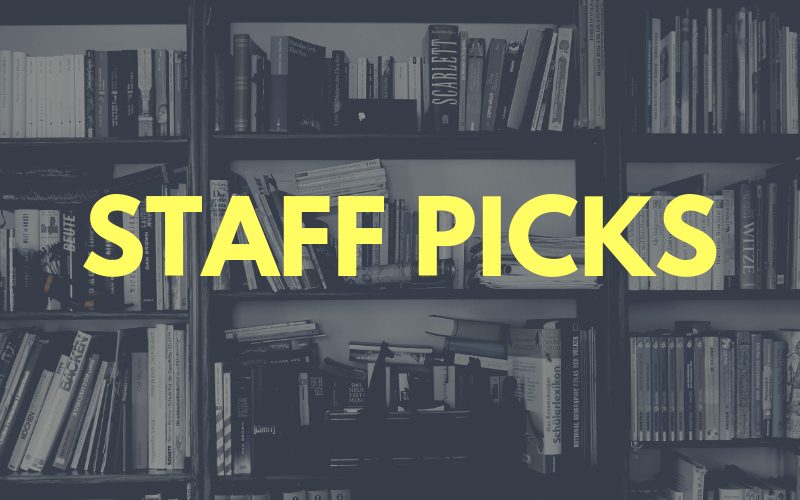 Looking for something new to read? Our brilliant librarians have delivered even more of their favourite books this summer.
Here are some more great surprises recent reading in adult fiction and nonfiction.
Happy reading!

The Forgotten Letters of Esther Durrant by Kayte Nunn
1951. Esther Durrant, a young mother, is committed to an isolated mental asylum by her husband. Run by a pioneering psychiatrist, the hospital is at first Esther's prison but soon becomes her refuge. 2017. Free-spirited marine scientist Rachel Parker embarks on a research posting in the Isles of Scilly, off the Cornish coast. When a violent storm forces her to take shelter on a far-flung island, she discovers a collection of hidden love letters. Captivated by their passion and tenderness, Rachel determines to track down the intended recipient. Meanwhile, in London, Eve is helping her grandmother, a renowned mountaineer, write her memoirs. When she is contacted by Rachel, it sets in motion a chain of events that threatens to reveal secrets kept buried for more than sixty years.

See if The Forgotten Letters of Esther Durrant is available on our catalogue or place a hold
Exhalation by Ted Chiang

This much-anticipated second collection of stories is signature Ted Chiang, full of revelatory ideas and deeply sympathetic characters. In "The Merchant and the Alchemist's Gate," a portal through time forces a fabric seller in ancient Baghdad to grapple with past mistakes and the temptation of second chances. In the epistolary "Exhalation," an alien scientist makes a shocking discovery with ramifications not just for his own people, but for all of reality. And in "The Lifecycle of Software Objects," a woman cares for an artificial intelligence over twenty years, elevating a faddish digital pet into what might be a true living being. Also included are two brand-new stories: "Omphalos" and "Anxiety Is the Dizziness of Freedom." In this fantastical and elegant collection, Ted Chiang wrestles with the oldest questions on earth--What is the nature of the universe? What does it mean to be human?--and ones that no one else has even imagined. And, each in its own way, the stories prove that complex and thoughtful science fiction can rise to new heights of beauty, meaning, and compassion.
See if Exhalation is available on our catalogue or place a hold
Kickflip Boys by Neal Thompson 92 Tho
What makes a good father, and what makes one a failure? Does less-is-more parenting inspire independence and strength, or does it encourage defiance and trouble? Kickflip Boys is the story of a father's struggle to understand his willful skateboarder sons, challengers of authority and convention, to accept his role as a vulnerable "skate dad," and to confront his fears that the boys are destined for an unconventional and potentially fraught future. With searing honesty, Neal Thompson traces his sons' progression through all the stages of skateboarding: splurging on skate shoes and boards, having run-ins with security guards, skipping classes and defying teachers, painting graffiti, drinking and smoking, and more. A story of thrill-seeking teens, of hope and love, freedom and failure, Kickflip Boys reveals a sport and a community that have become a refuge for adolescent boys who don't fit in. Ultimately, it's the survival story of a loving family, of acceptance, forgiveness, and letting go
See if Kickflip Boys is available on our catalogue or place a hold
Mrs. Escobar: my life with Pablo by Victoria Eugenia Henao 92 Hen
The closest you'll ever get to the most infamous drug kingpin in modern history, told by the person who stood by his side. The story of Pablo Escobar, one of the wealthiest, powerful and violent criminals of all time has fascinated the world. Yet the one person closest to him has never spoken out - until now. Victoria Henao met Pablo when she was 13, eloped with him at 15, and despite his numerous infidelities and violence, stayed by his side for the following 16 years until his death. At the same time, she urged him to make peace with his enemies and managed to negotiate her and her children's freedom after Pablo's demise. On the 25th anniversary of Pablo's death, the most intriguing character in the Escobar narrative is ready to share her story and reveal the real man behind the legend.

See if Mrs Escobar: My life with Pablo is available on our catalogue or place a hold
On the Plain of Snakes: a mexican journey by Paul Theroux 972 The
Paul Theroux has spent his life crisscrossing the globe in search of the histories and peoples that give life to the places they call home. Now, as immigration debates boil around the world, Theroux has set out to explore a country key to understanding our current discourse: Mexico. Just south of the Arizona border, in the desert region of Sonora, he finds a place brimming with vitality, yet visibly marked by both the US Border Patrol looming to the north and mounting discord from within. With the same humanizing sensibility he employed in Deep South, Theroux stops to talk with residents, visits Zapotec mill workers in the highlands, and attends a Zapatista party meeting, communing with people of all stripes who remain south of the border even as their families brave the journey north.
See if On the Plain of Snakes is available on our catalogue or place a hold
Nobody's Victim: fighting psychos, stalkers, pervs and trolls by Carrie Goldberg 364.15 GOL
Nobody's Victim is an unflinching look at a world of stalking, blackmail, and sexual violence, online and off - and the incredible story of how one lawyer, determined to fight back, turned her own hell into a revolution. A riveting and essential timely conversation-starter, Nobody's Victim invites readers to join Carrie on the front lines of the war against sexual violence and privacy violations as she fights for revenge porn and sextortion laws, uncovers major Title IX violations, and sues the hell out of tech companies, schools, and powerful sexual predators. Her battleground is the courtroom; her crusade is to transform clients from victims into warriors. 'If we recognise the patterns of these perpetrators,' she explains, 'we know how to fight back'. This book is an urgent warning of a coming crisis, a predictor of imminent danger, and a weapon to take back control and protect ourselves - both online and off.
See if Nobody's Victim is available on our catalogue or place a hold