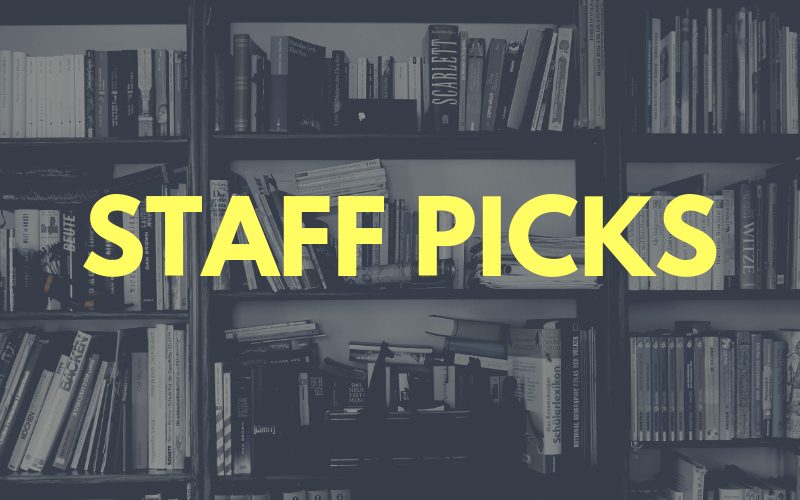 Looking for something new to read? With so many books arriving at the library every week we are highlighting some of our favourites here.
Below are some new adult's fiction titles.
Make sure you keep an eye out here to see the new picks each month from our staff.
Happy reading!
In/Half by Jasmin B. Frelih (Dystopia)
Twenty-five years into the future, a glitch in the global communications network is ripping a previously united world apart at the seams. The millennials find themselves hardest hit, trapped in a crumbling world they did not want - among them childhood friends Evan, an addict theatre director; Kras, a family patriarch and ex-war-minister; and Zoja, an anarchist poet. As they each prepare to celebrate their fiftieth birthdays, the friends desperately try to recapture the magic of their former lives and hold on to some sort of sense of belonging.
See if In/Half is available on our catalogue or place a hold
In the Full Light of the Sun by Clare Clark (Historical)
In the turbulent years between the wars, nothing in Berlin is quite what it seems. Not for Emmeline, a wayward young artist freewheeling wildly through the city in search of meaning. Not for Julius, an eminent art connoisseur who finds it easier to love paintings than people... and not for Frank, a Jewish lawyer who must find a way to protect his family and his principles as the Nazis begin their rise to power. But the greatest enigma of them all is Matthias, the art dealer who connects them all. Charming and ambitious, he will provoke a scandal that turns all of their lives upside down.
See if In the Full Light of the Sun is available on our catalogue or place a hold
The Last Days of the Romanov Dancers by Kerri Turner (Historical romance)
Valentina Yershova's position in the Romanov's Imperial Russian Ballet is the only thing that keeps her from poverty. She has clawed her way through the ranks, relying not only on her talent but her alliances with influential men that grant them her body, but never her heart. Then Luka Zhirkov - the gifted son of a factory worker - joins the company, and suddenly everything she has built is put at risk. For Luka, being accepted into the company fulfils a lifelong dream, but in the eyes of his proletariat father, it makes him a traitor. As civil war tightens its grip, Luka is torn between his growing connection to Valentina and his guilt for their lavish way of life. Soon the lovers are forced to choose: their country, their art or each other.
See if The Last Days of the Romanov Dancers is available on our catalogue or place a hold
The Red Address Book by Sofia Lundberg (General)
Doris is a 96-year-old woman living alone in her Stockholm apartment. She has few visitors, but her weekly Skype calls with Jenny - her American grandniece - give her great joy and remind her of her youth. When Doris was a girl, she was given an address book and ever since has documented everyone she met and loved throughout the years. Looking through the little book now, Doris sees the many crossed-out names of people long gone and has the urge to put pen to paper. In writing down the stories of her colourful past - working as a maid in Sweden, modelling in Paris during the 30s, fleeing to Manhattan at the dawn of the Second World War - can she help Jenny, haunted by a difficult childhood, unlock the secrets of their family and finally look to the future?

See if The Red Address Book is available on our catalogue or place a hold
The Frank Business by Olivia Glazebrook (General)
After Frank drops dead in Heathrow Arrivals on Christmas Eve, his estranged daughter Jem is called in to identify the body. When Jem travels back to Frank's house in France - a house she hasn't been in since she was a child - she realises that Frank had a son he had never known about. Frank has died of a congenital heart defect that he may have passed on to his daughter - or on to his son. Jem must warn her newly-discovered brother, but in finding herself a family she risks ripping another apart.
See if The Frank Business is available on our catalogue or place a hold
I Want to Show You More by Jamie Quatro (Short Stories)
Set around Lookout Mountain on the border of Georgia and Tennessee, these hypnotically revealing stories range from the traditional to the fabulist as they expose lives torn between spirituality and sexuality in the New American South. These fifteen linked tales confront readers with dark theological complexities, fractured marriages, and mercurial temptations.
See if I Want to Show You More is available on our catalogue or place a hold