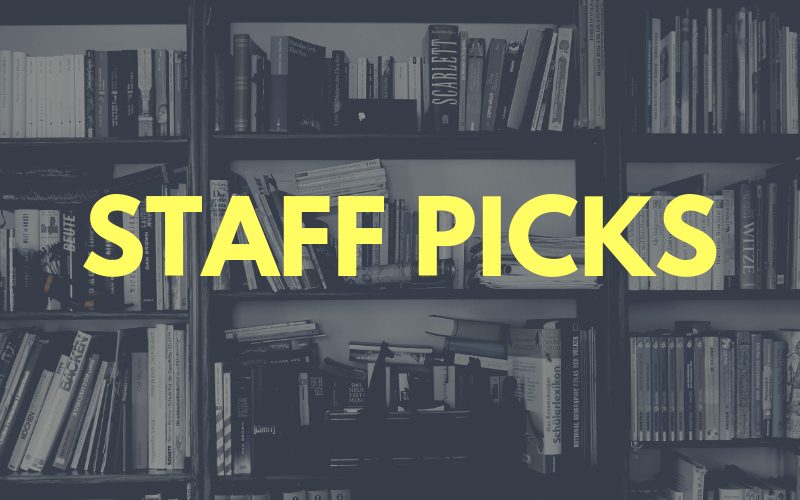 Looking for something new to read? With so many books arriving at the library every week we are highlighting some of our favourites here.
We're staring with some new adult's fiction titles from a variety of genres.
Make sure you keep an eye out here new picks each month from our staff.
Happy reading!
Cold as the Grave by James Oswald (Mystery)
Her mummified body is hidden in the dark corner of a basement room, a room which seems to have been left untouched for decades and feels as cold as the grave. As a rowdy demonstration makes its way along Edinburgh's Royal Mile, DCI Tony McLean's team are on stand-by for any trouble. The newly promoted McLean is distracted, inexplicably drawn to a dead-end street… and a door which leads to this poor girl's final resting place. But how long has she been there? The answers are far from what anyone else could expect; the truth far more chilling than a simple cold case.
See if Cold as the Grave is available on our catalogue or place a hold
The Conspiracy by Kat Martin (Thriller)
Harper Winston's brother has disappeared while pursuing his dream of sailing the Caribbean. When the Coast Guard can't find him, Harper is forced to go to Chase Garrett, once her brother's friend, now the only man she can trust... or so she hopes. As the successful owner of Maximum Security, Chase has learned to trust his gut and suspects there's more to Michael's disappearance than meets the eye. Getting involved again with the Winston family goes against everything he stands for, yet old loyalties die hard. As the case draws him closer to Harper, he is forced to put everything on the line to keep her safe... and both of them alive.
See if The Conspiracy is available on our catalogue or place a hold
Finding Hope at Hillside Farm by Rachael Lucas (Romance)
Hillside Farm, nestled in the rolling hills of the Welsh countryside, is a safe haven for Ella. Living on the remote farm, and with just horses and her aunt Bron for company, Ella thinks she has finally found a place where she can forget her own past and find peace. But the arrival of a small girl called Hope and her father Harry changes everything. As Ella helps the pair come to terms with their loss, she realizes that she too deserves happiness. But is it too late to find it?
See if Finding Hope at Hillside Farm is available on our catalogue or place a hold
Islands by Peggy Frew (General)
Helen and John are too preoccupied with making a mess of their marriage to notice the quiet ways in which their daughters are suffering. Junie grows up brittle and defensive, Anna difficult and rebellious. When fifteen-year-old Anna fails to come home one night, her mother's not too worried; Anna's taken off before but always returned. Helen waits three days to report her disappearance. But this time Anna doesn't come back…
See if Islands is available on our catalogue or place a hold
The Last Wave by Gillian Best (General)
A family drama set in Dover, England, between the 1940s and the present day, this novel follows the life of Martha, a woman who has swum the English Channel ten times, and the complex relationships she has with her husband, her children, and her close friends. The one constant in Martha's life is the sea, from her first accidental baptism to her final crossing of the channel. The sea is an escape from her responsibilities as a wife and a mother; it consoles her when she is diagnosed with cancer, and it comforts her when her husband's mind begins to unravel.
See if The Last Wave is available on our catalogue or place a hold
The Suspect by Fiona Barton (Thriller)
When two eighteen-year-old girls go missing in Thailand, their distraught families are thrust into the international spotlight. What were the girls up to before they disappeared? Journalist Kate Waters always does everything she can to be first to the story, first to discover the truth — and this time is no exception. But she can't help but think of her own son, whom she hasn't seen in two years, since he left home to go travelling. As the case of the missing girls unfolds, they will all find that even this far away, danger can lie closer to home than you might think.
See if The Suspect is available on our catalogue or place a hold