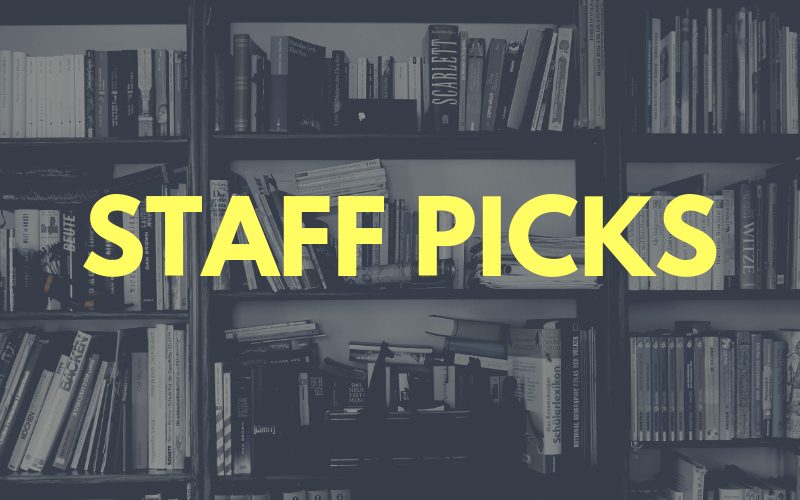 Looking for something new to read? Always on the case--our librarians have a few favourites to share with you.
Next month, we'll be celebrating Earth Day once again and reflecting on the fortune of having this great, green planet. In preview, our Picton Librarians have some climate fiction (also known as 'cli-fi') to share with you.
Here are some more riveting reads including a teen read, a graphic novel for young ambitious readers and of course more adult fiction.
Waterline by Chris Else
In a South Pacific nation overrun by technology, an affluent family has fallen on hard times. Brian, Stella and their two teenage kids must move from the capital to Byte, a small, rain-swept city in the grip of a Kafkaesque, computerised bureaucracy and a gang of religious vigilantes. When Brian falls foul of the authorities, Stella, Mandy and Luke must fend for themselves. Stella's only option seems to be an offer of help from the least likely quarter - but with what consequences? Exploring the choices we might have to make in our increasingly complex society, Waterline is a dramatic tale, laced with dark humour, about responsibility, self-determination and the search for love.

See if Waterline is available on our catalogue or place a hold
Life as We Knew It by Susan Beth Pfeffer Teen Fiction

Through journal entries sixteen-year-old Miranda describes her family's struggle to survive after a meteor hits the moon, causing worldwide tsunamis, earthquakes, and volcanic eruptions.
See if Life as We Knew It is available on our catalogue or place a hold
Fragment by Craig Russell
When avalanching glaciers thrust a massive Antarctic ice sheet into the open ocean, the captain of an atomic submarine must risk his vessel to rescue the survivors of a smashed polar research station. In Washington, the President's top advisor scrambles to spin the disaster to suit his master's political aims; and meanwhile two intrepid newsmen sail south into the storm-lashed Drake Passage to discover the truth. On board the submarine, as the colossal ice sheet begins its drift toward South America and the world begins to take notice, scientists uncover a secret that will threaten the future of America's military power and change the fate of humanity. While beneath the human chaos one brave Blue Whale fights for the survival of it's species.
See if Fragment is available on our catalogue or place a hold
The Solar War by A.G. Riddle
The continuing story of humanity's fight for survival, as Dr. James Sinclair and the other survivors learn that the end of the Long Winter does not mean the end of the threat, leading Dr. Sinclair to come up with a plan that risks everything for survival.

See if The Solar War is available on our catalogue or place a hold
Winter World by A. G. Riddle

A new ice age on Earth. A mysterious object in space. And a desperate mission to save humanity from extinction. Each month, Earth grows colder. Snow falls in summer. Glaciers trample cities across North America, Europe, and Asia. Chaos erupts. Around the world, people abandon their homes, fleeing the cold, flocking to regions where they can survive the new ice age. Nations prepare to go to war for the world's last habitable zones.
See if The Solar War is available on our catalogue or place a hold
The Storm by Clive Cussler
In the middle of the Indian Ocean, a NUMA research vessel is taking water samples at sunset, when a crew member spots a sheen of black oil ahead of them. But it is not oil. Like a horde of army ants, a swarm of black particles suddenly attacks the ship, killing everyone aboard, while the ship itself goes up in flames. A few hours later, Kurt Austin and Joe Zavala are on their way to the Indian Ocean. What they will find there on the smouldering hulk of the ship will eventually lead them to the discovery of the most audacious scheme they have ever known: a plan to permanently alter the weather on a global scale.
See if The Storm is available on our catalogue or place a hold