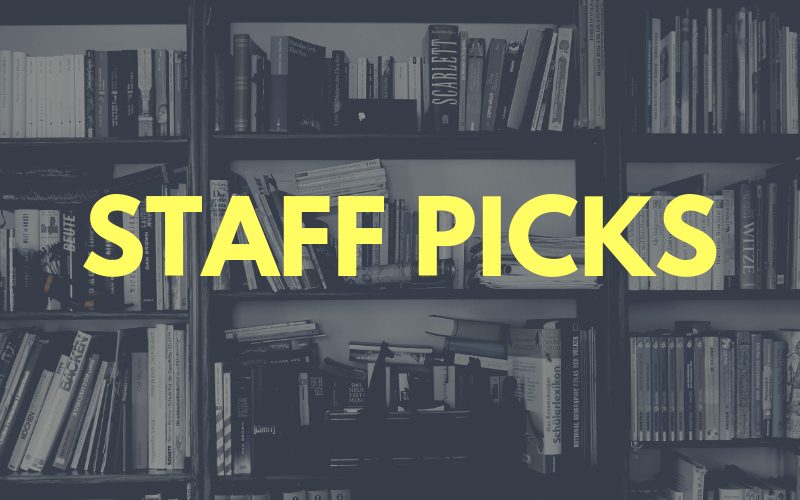 Looking for something new to read? With so many books arriving at the library every week we are highlighting some of our favourites here.
Below are some new adult's non-fiction titles.
Make sure you keep an eye out here to see the new picks each month from our staff.
Happy reading!
The Note Through the Wire by Doug Gold 940.5472MUR
This is a true World War II love story about a Slovenian partisan, Josefine Lobnik, and a New Zealand prisoner of war, Bruce Murray, who met by chance when she pushed a note through the barbed wire fence of a POW camp. A series of remarkable coincidences saw their lives intersect, but they had to overcome extraordinary obstacles to realise their dream of a life together. On one level this is a rollicking yarn, with tales of intrigue, daring, resistance, retaliation and escape. On another it's a fascinating account of the resistance movement, the disastrous Allied Greek campaign, the harshness of wartime life in a conquered nation, the civil tensions that divided a young country and the barbarity of the advancing Soviet forces. But at its heart this is an against-all-odds love story between a POW and a local freedom fighter.
See if The Note Through the Wire is available on our catalogue or place a hold
The Path Made Clear by Oprah Winfrey 151.1WIN
Everyone has a purpose, and, according to Oprah Winfrey, 'your real job in life is to figure out as soon as possible what that is, who you are meant to be, and begin to honour your calling in the best way possible'. Oprah shares what she sees as a guide for activating your deepest vision of yourself, offering the framework for creating not just a life of success, but one of significance. The book's ten chapters are organised to help you recognise the important milestones along the road to self-discovery, laying out what you really need in order to achieve personal contentment, and what life's detours are there to teach us. Oprah brings together wisdom and insights from luminaries in a wide array of fields, inspiring readers to consider what they're meant to do in the world and how to pursue it with passion and focus.
See if The Path Made Clear is available on our catalogue or place a hold
The Weeknight Cookbook by Justine Schofield 641.555SCH
Fast, delicious weeknight dinners have never been easier. Take the stress out of weeknight dinners by letting a well-stocked pantry, fridge and freezer do the work for you. You'll be amazed at the delicious, fuss-free meals that can be created with just a few basic ingredients. Justine Schofield shows you how, with more than 100 simple meal ideas based on everyday staples.
See if The Weeknight Cookbook is available on our catalogue or place a hold
Boss Mustang Fifty Years by Donald Farr 629.222MUS
Packed with brilliant photography and firsthand accounts from the people who created the original Boss, as well as the team that resurrected Ford's most iconic Mustang in the 21st century, this is a must-read for Mustang enthusiasts. Donald Farr covers the complete history of the car, from its late-1960s origins in Ford's boardrooms through its Trans-Am success and untimely demise in 1970, up to the conception and development of the spectacular 2012 and 2013 Boss Mustangs.

See if Boss Mustang is available on our catalogue or place a hold
Wood and Steam by Charlie Whinney 684WHI
Discover the unique craft of steam bending. Charlie Whinney, the UK's leading expert on the topic, shares the secrets of the unique and magical craft of steam-bending. Although his creations look quite impossible, the reader will soon discover that wood can be made to behave in remarkable ways with the application of a little heat and steam. Charlie guides you through the ecological sourcing of wood for your projects and then, with practical instructions, reveals how to create your own steam-bent masterpieces. Form a wooden coat hanger in the embers of a campfire, create perfectly round wooden hoops using just a saucepan and a mug, or use the steam from a kettle to shape a beautiful fruit bowl. With step-by-step instructions and inspiring photography from Charlie's workshop in the Lake District.
See if Wood and Steam is available on our catalogue or place a hold
The Nation Waited by Bill Conroy 629.1309 CON
In early 1928, during a time of pioneering, long-distance flights, two New Zealand pilots set off from Australia on the first attempted aerial crossing of the wild Tasman Sea. Amid fervent hope, Government interference, a spirit of patriotism, wide newspaper coverage and family pride, John 'Scotty' Moncrieff and George Hood, along with their non-flying partner Ivan Knight, dreamed of closer British Empire ties, a safer New Zealand, and a shot at aviation glory. The disappearance of their aircraft Aoteroa remains one of Australasia's great flying mysteries. Bill Conroy has researched this fascinating and tragic story for more than three decades and he recounts the conception, planning, execution and aftermath of the project which enthralled both sides of the Tasman.
See if The Nation Waited is available on our catalogue or place a hold