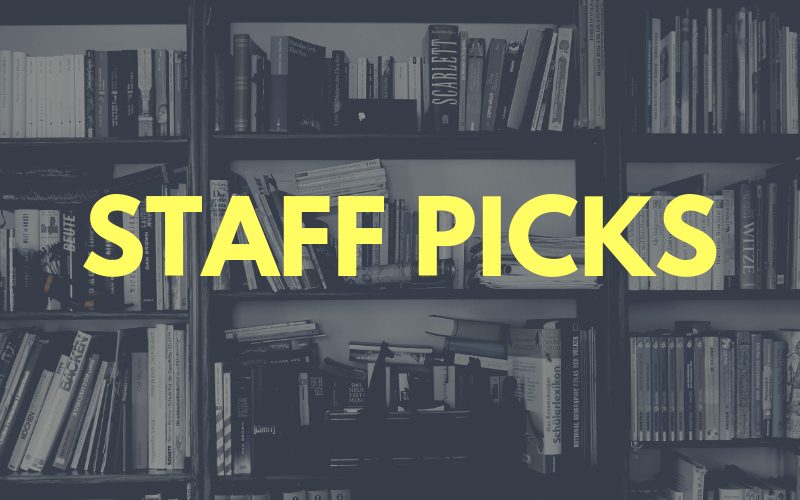 Looking for something new to read? Our staff are avid readers and provide recommendations each month.
Over the last month we have read a variety of titles, this selection focuses on adult fiction, adult non-fiction and teen fiction.
Below are a selection of our favourite reads from last month, with more to come in the next few weeks.
Wild by Kristin Hannah

Adult fiction
Picked by Amanda
In the rugged Pacific Northwest of the United States lies the Olympic National Forest - a vast expanse of impenetrable darkness and impossible beauty. From deep within this mysterious land, a six-year-old girl appears. Speechless and alone, she offers no clue as to her identity, no hint of her past. Having retreated to her hometown after a scandal left her career in ruins, child psychiatrist Dr. Julia Cates begins working with the extraordinary little girl. Naming her Alice, Julia is determined to free her from a prison of unimaginable fear and isolation, and discover the truth about Alice's past. The shocking facts of Alice's life test the limits of Julia's faith and strength, even as she struggles to make a home for Alice - and find a new one for herself.
See if Wild is available on our catalogue or place a hold
Roll of Thunder, Hear My Cry by Mildred D. Taylor
Children's fiction
Picked by Tracey
Mildred D. Taylor's Newbery Award-winning masterpiece with an introduction written and read by Jacqueline Woodson, just in time for its 40th Anniversary!
Set in Mississippi at the height of the Depression, this is the story of one family's struggle to maintain their integrity, pride, and independence in the face of racism and social injustice. And it is also Cassie's story—Cassie Logan, an independent girl who discovers over the course of an important year why having land of their own is so crucial to the Logan family, even as she learns to draw strength from her own sense of dignity and self-respect.
See if Roll of thunder, hear my cry is available on our catalogue or place a hold
White Ivy: a novel by Susie Yang
Adult fiction
Picked by Briana
White Ivy begins as many coming-to-America stories do: Ivy Lin, a Chinese immigrant, grows up in a low-income apartment complex in Massachusetts desperate to assimilate with her American peers. She develops a crush on the golden boy Gideon Speyer, whose patrician New England family is the paragon of the WASP ideal. Ivy's mother is a Tiger Mom, berating Ivy regularly when she disapproves of her grades, her looks, her attitude. But that's where the familiar story ends. Because Ivy has a mentor - her grandmother Meifeng - from whom she learns to shoplift to get the things she needs. Ivy develops a taste for winning and for wealth. Years later, when she bumps into Gideon's father, Ivy believes it's destiny. She's worked long and hard to be the right woman for Gideon. But just as they begin dating, another man from Ivy's past appears, and he has his own set of rules. Ivy soon has a foot in two vastly different worlds. The question is: Which will she choose? A coming-of-age story, a love triangle, an exploration of class and race and identity.
See if White Ivy is available on our catalogue or place a hold
The ungrateful refugee by Dina Nayeri
Adult non-fiction 325.21 NAY

Picked by Pam
What is it like to be a refugee? It is a question few in the West give much thought to, and yet to be a refugee - or an immigrant - is to grapple with your place in the world, attempting to reconcile the life you have known with the unfamiliar. With this comes the weight of the expectations (and fears and resentment) of those born in the host country; foremost is the burden of gratitude: to be forever thankful for the space you have been allowed. Nayeri weaves together the story of her own refugee journey - as a child forced to flee Iran, eventually finding asylum in America - with the stories of others making their own journeys today. She sets out the stages of the refugee experience, and gives voice to those in today's refugee camps, or who are trying to settle in a new country, and for many of whom the search for home can be a forever state. The Ungrateful Refugee offers a new, complete narrative of resettlement, and recalibrates the conversation around the refugee experience. But above all here are the real human stories of what it is like to be forced to flee your home, to journey in hope of a better, safer life, and, for the lucky few, the struggle to start afresh in a new culture.
See if The ungrateful refugee is available on our catalogue or place a hold
The happiest man on Earth by Eddie Jaku
Adult non-fiction 940.5318 JAK

Picked by Sarah
Eddie Jaku always considered himself a German first, a Jew second. He was proud of his country. But all of that changed in November 1938, when he was beaten, arrested and taken to a concentration camp. Over the next seven years, Eddie faced unimaginable horrors every day, first in Buchenwald, then in Auschwitz, then on a Nazi death march. He lost family, friends, his country. Because he survived, Eddie made the vow to smile every day. He pays tribute to those who were lost, by telling his story, sharing his wisdom and living his best possible life. He now believes he is the happiest man on Earth. Published as Eddie turns 100, this is a powerful, heartbreaking and ultimately hopeful memoir of how happiness can be found even in the darkest of times.
See if The happiest man on Earth is available on our catalogue or place a hold