The Gilded Ones by Namina Forna
Teen Fiction
We all have a choice. Are we girls, or are we demons? Sixteen-year-old Deka lives in Otera, a deeply patriarchal ancient kingdom, where a woman's worth is tied to her purity, and she must bleed to prove it. But when Deka bleeds gold - the colour of impurity, of a demon - she faces a consequence worse than death. She is saved by a mysterious woman who tells Deka of her true nature: she is an Alaki, a near-immortal with exceptional gifts. The stranger offers her a choice: fight for the Emperor, with others just like her, or be destroyed.
See if The Gilded Ones is available on our catalogue or place a hold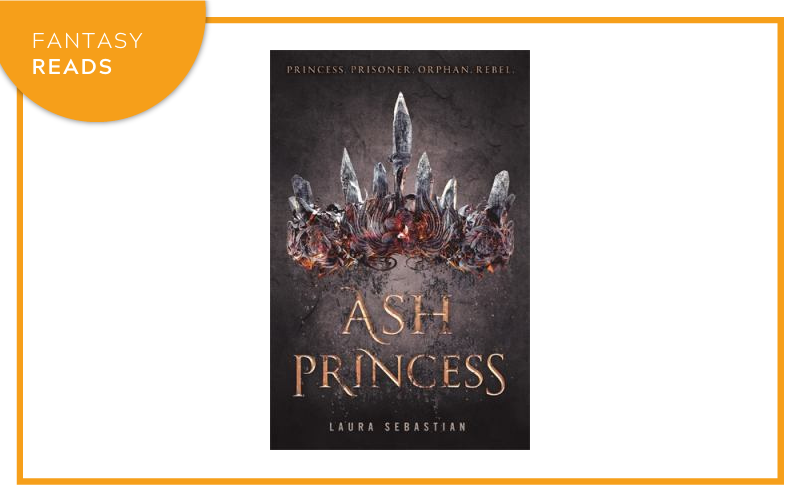 Ash Princess by Laura Sebastian
Teen Fiction
Princess. Prisoner. Orphan. Rebel. Theodosia was six when her country was invaded and her mother, the Fire Queen, was murdered. On that day, the Kaiser took Theodosia's land and her name. Theo was crowned Ash Princess - a title of shame to bear in her new life as a prisoner. For ten years Theo has been a captive in her own palace. She's endured the relentless abuse and ridicule of the Kaiser and his court. She is powerless, surviving in her new world only by burying the girl she was deep inside. Then, one night, the Kaiser forces her to do the unthinkable. With blood on her hands and all hope of reclaiming her throne lost, she realizes that surviving is no longer enough. But she does have a weapon: her mind is sharper than any sword. And power isn't always won on the battlefield.
See if Ash Princess is available on our catalogue or place a hold
Legendborn by Tracey Deonn
Teen Fiction
After her mother dies in an accident, Bree Matthews wants nothing to do with her family memories or childhood home. A residential program for bright high schoolers at UNC-Chapel Hill seems like the perfect escape-- until Bree witnesses a magical attack her very first night on campus. A young mage who calls himself a 'Merlin' attempts-- and fails-- to wipe Bree's memory of everything she saw. His failure unlocks Bree's own unique magic and a buried memory with a hidden connection: the night her mother died, another Merlin was at the hospital. Now she'll do whatever it takes to find out the truth, even if that means infiltrating the Legendborn as one of their initiates.
See if Legendbord is available on our catalogue or place a hold
The Awakening by Caroline Peckham and Susanne Valenti
Adult fiction
I'm a Gemini. Impulsive. Curious. Headstrong. A twin. Heir to a throne I know nothing about. And it turns out, I'm Fae. But of course there's a catch--all I have to do to claim my birth right is prove that I'm the most powerful supernatural in the whole of Solaria. And sure, technically that's true as I'm the daughter of the Savage King. But the bit they didn't put in the brochure was that every single Fae in this Kingdom would claim my throne if they could. The school they've sent me to is both dangerous as sh*t and one helluva party. Vampires bite weaker students in the corridors, the Werewolf pack has orgies in the Wailing Wood at every full moon and don't even get me started on the dark and twisted ways the Sirens use their powers on people's emotions, or how my sinfully tempting Cardinal Magic teacher hosts detentions that leave people needing therapy. Classes are totally interesting if you manage to live through them. And that Gemini star sign I mentioned? It now determines my elemental magic and affects my destiny, so learning astrology is essential if I'm going to beat down my classmates--which is actively encouraged by the way. My biggest problem is the drool worthy Dragon shifter who has his eyes on my throne. He and his three psycho friends are determined to make my time here hell. All I've got to do is survive. But fate might have other ideas.
See if The Awakening is available on our catalogue or place a hold
House of Sky and Breath by Sarah J Maas
Adult Fiction
Bryce Quinlan and Hunt Athalar have made a pact. As they process the events of the Spring they will keep things … platonic … until the Solstice. But can they resist when the crackling tension between them is enough to set the whole of Crescent City aflame? And they are not out of danger yet. Dragged into a rebel movement they want no part of, Bryce, Hunt and their friends find themselves pitted against the terrifying Asteri – whose notice they must avoid at all costs. But as they learn more about the rebel cause, they face a choice: stay silent while others are oppressed, or fight. And they've never been very good at staying silent.
See if House of Sky and Breath is available on our catalogue or place a hold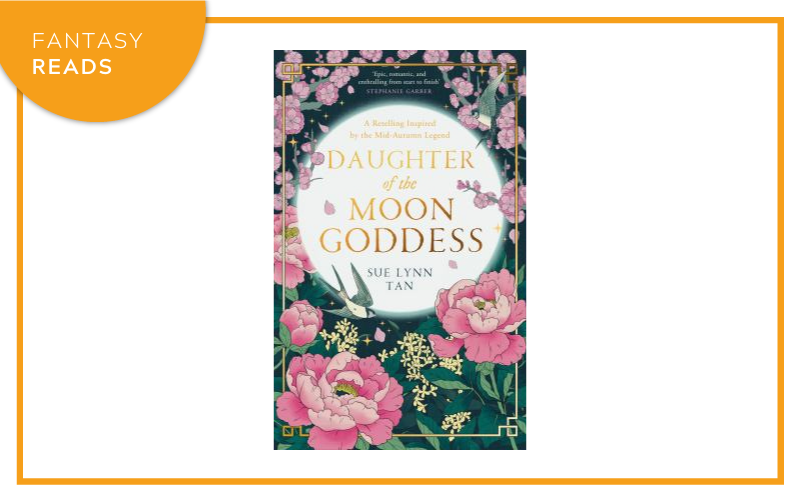 Daughter of the Moon Goddess by Sue Lyn Tan
Adult Fiction
Growing up on the moon, Xingyin is accustomed to solitude, unaware that she is being hidden from the feared Celesial Emperor who exiled her mother for stealing the elixer of immortality. But when Xingyin's magic flares and her existence is discovered, she is forced to flee her home, leaving her mother behind. Alone, powerless, and afraid, she makes her way to the Celestial Kingdom, a land of wonder and secrets. Disguising her identity, she seizes an opportunity to train alongside the emperor's son, mastering archery and magic, even as passion flames between her and the prince. To save her mother, Xingyin embarks on a perilous quest, confronting legendary creatures and vicious enemies. However, when treachery looms and forbidden magic threatens the kingdom, she must challenge the ruthless Celestial Emperor for her dream - striking a dangerous bargain in which she is torn between losing all she loves and plunging the realm into chaos. Daughter of the Moon Goddess begins an enchanting, romantic duology that weaves ancient Chinese mythology into a sweeping adventure of immortals and magic, of loss and sacrifice - where love vies with honour, dreams are fraught with betrayal, and hope emerges triumphant.
See if Daughter of the Moon Goddess is available on our catalogue or place a hold