Must Do Better by Kate Weston
15-year-old Kat has suffered through mortifying incidents, muddling moments and Instagram hell - but her extreme teenage confusion isn't over yet. It's a new term at college, and Kat is determined to spread the word about doing good feminism to all her fellow students. But her new Feminist Society does not exactly go to plan (who knew it would be so embarrassing?! And why is everyone more confused than she is?!) and she's left feeling more of a failure than ever. Meanwhile, a college trip to France is looming, and a reunion with former fling and total dreamboat Sebastian. Can she avoid total mortification for long enough to ask him to come with her to Awful Trudy's Sweet Sixteenth party? Or will she find everything is lost in translation? In the end, Kat returns to school with a new-found self-confidence, resolves to keep working on her mental health, and finally brings about a hilarious feminist revolution in the college... Bold, authentic and laugh-out-loud funny, Kat's diary is perfect for fans of Geek Girl, Holly Bourne and Sex Education.
See if Must Do Better is available on our catalogue or place a hold
What We All Saw by Mike Lucas
Witches only exist in stories. Everyone knows that. But what if the stories are real? If you wander into the wood ... If you hear scratching sounds from the Old Quarry ... If you go too close to the edge ... WATCH. OUT.
See if What We All Saw is available on our catalogue or place a hold
The Island by C. L. Taylor
Welcome to The Island. Where your worst fears are about to come true… It was supposed to be the perfect holiday: a week-long trip for six teenage friends on a remote tropical island. But when their guide dies of a stroke leaving them stranded, the trip of a lifetime quickly turns into a nightmare. Because someone on the island knows each of the group's worst fears. And one by one, they're coming true. Seven days in paradise. A deadly secret. Who will make it off the island alive?
See if The Island is available on our catalogue or place a hold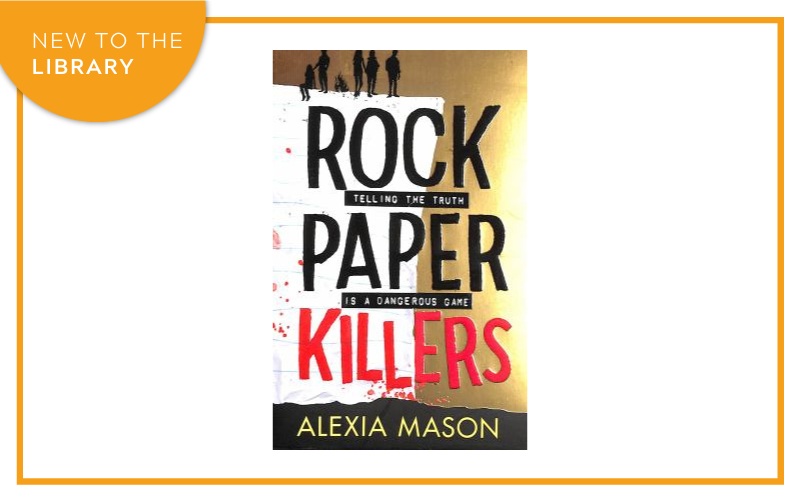 Rock Paper Killers by Alexia Mason
The ROCK she fell from . . . The PAPER she clutched . . . The KILLERS she thought were friends . . .
When five Dublin teenagers arrive at a rural coastal college to cram for their final exams, their most pressing concern is the prospect of a month with no partying. Little do they know that one of them will never make it back home.
See if Rock Paper Killers is available on our catalogue or place a hold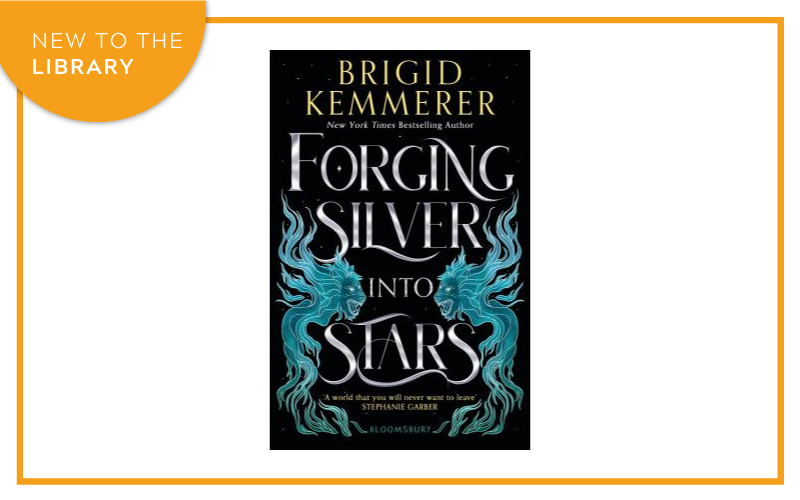 Forging Silver into Stars by Brigid Kemmerer
Magic has been banished in the land of Syhl Shallow for as long as best friends Jax and Callyn can remember. They once loved the stories of the powerful magesmiths and mythical scravers who could conjure fire or control ice, but now they've learned that magic only leads to danger: magic is what killed Callyn's parents, leaving her alone to raise her younger sister. Magic never helped Jax, whose leg was crushed in an accident that his father has been punishing him for ever since. Magic won't save either of them when the tax collector comes calling, threatening to take their homes if they can't pay what they owe. Meanwhile, Jax and Callyn are astonished to learn magic has already returned to Syhl Shallow - in the form of a magesmith who's now married to their queen. Now, the people of Syhl Shallow are expected to allow dangerous magic in their midst, and no one is happy about it. When a stranger rides into town offering Jax and Callyn silver in exchange for holding secret messages for an anti-magic faction, the choice is obvious--even if it means they may be aiding in a plot to destroy their new king. It's a risk they're both willing to take. That is, until another visitor arrives: handsome Lord Tycho, the King's Courier, the man who's been tasked with discovering who's conspiring against the throne. Suddenly, Jax and Callyn find themselves embroiled in a world of shifting alliances, dangerous flirtations, and ancient magic... where even the deepest loyalties will be tested.
See if Forging Silver into Stars is available on our catalogue or place a hold
Lost in the Never Woods by Aiden Thomas
When children start to go missing in the local woods, eighteen-year-old Wendy Darling must face her fears and a past she cannot remember to rescue them in this novel based on Peter Pan.
See if Lost in the Never Woods is available on our catalogue or place a hold
Displaced by Cristina Sanders
Eloise and her family must leave Cornwall on a treacherous sea journey to start a new life in colonial New Zealand. On the ship across, Eloise meets Lars, a Norwegian labourer travelling below decks, and their lives begin to intertwine. When her brother disappears, her father leaves and the family are left to fend for themselves in their new home, Eloise must find the strength to stand up for what she believes in and the people she loves.
See if Displaced is available on our catalogue or place a hold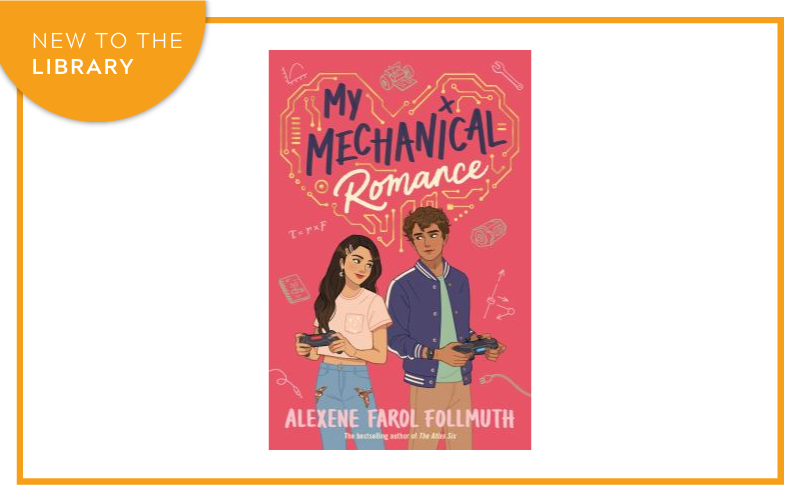 My Mechanical Romance by Alexene Farol Follmuth
When Bel accidentally reveals a talent for engineering at school, she's forced into joining the robotics club. Enter Mateo Luna, perfect on paper - captain of the football team and the robotics club - who recognizes Bel as a potential asset, even if they couldn't be more different. And as the nights of after-school work grow longer, Bel and Teo realize they've made more than just a combat-ready robot for the championship: they've made a connection themselves. But with graduation approaching, their differences and what they want for their futures threatens what they've built together. Can they survive Nationals without breaking their robots - or their hearts?
See if My Mechanical Romance is available on our catalogue or place a hold
Vega Jane and the End of Time by David Baldacci
When evil comes, heroes stand to meet it. Vega Jane has tried to outrun, outsmart, and outlast her enemy, but the showdown she has dreaded is finally here. Her ragtag crew of friends and fighters must take a stand against a fully trained army, knowing the odds are impossible. But when you face injustice, the only choice is to stand and fight.
See if Vega Jane and the End of Time is available on our catalogue or place a hold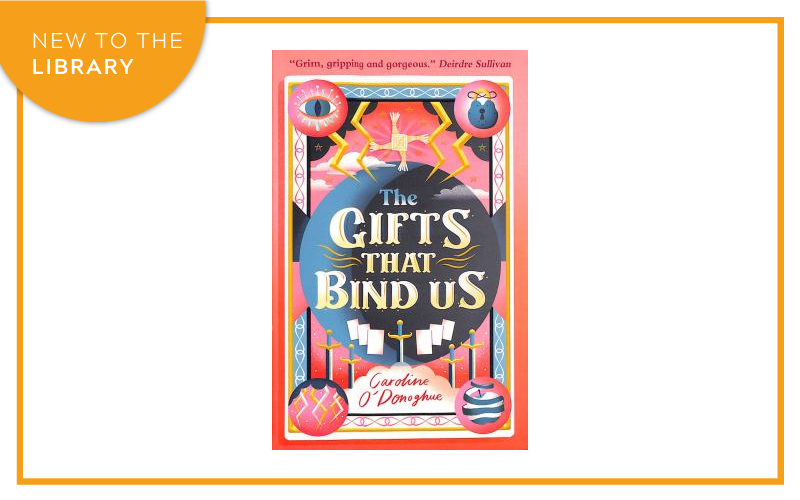 The Gifts that Bind Us by Caroline O'Donoghue
Maeve and her friends have spent the summer practising their gifts: Maeve can read minds, Roe can pick locks, Fiona can heal and Lily channels electricity. What's more, Roe and Maeve are officially an item. But with strange things happening at school and old enemies appearing in new places, it's clear their powers are attracting the wrong attention. And it's not long before Maeve's gift starts to wane, drained by someone, or something, hiding even from her second sight.
See if The Gifts that Bind Us is available on our catalogue or place a hold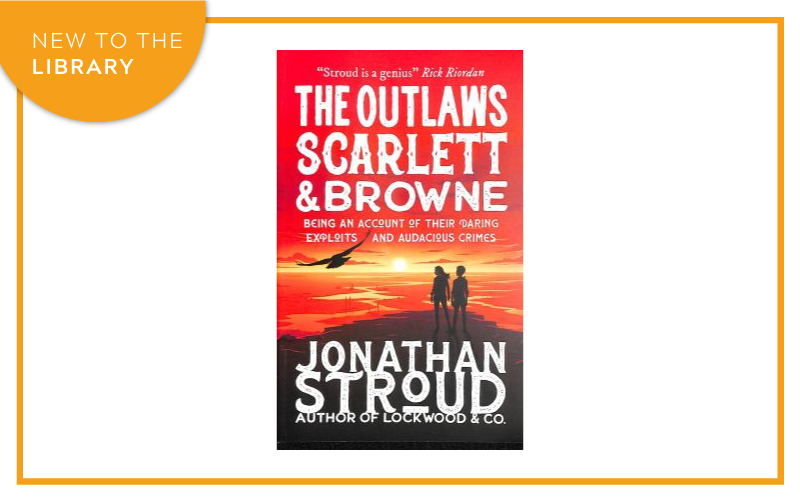 The Outlaws Scarlett and Browne by Jonathan Stroud
This novel is set in a broken, future England, where gunfights and monsters collide. England has been radically changed by a series of catastrophes. Large cities have disappeared and London has been replaced by a lagoon. The surviving population exists in fortified towns where they cling to traditional ways, while strangely evolved beasts prowl the wilderness beyond. Conformity is rigidly enforced and those who fall foul of the rules are persecuted: some are killed, others are driven out into the wilds. Only a few fight back - and two of these outlaws, Scarlett McCain and Albert Browne, display an audacity and talent that makes them legends. Scarlett McCain is a shoot-first ask-questions-later kind of outlaw. She scrapes by on bank heists, her wits and never looking back. She's on the run from her latest crime when she comes across Albert Browne. He is the sole survivor of a horrific accident, and against her better judgement, Scarlett agrees to guide him to safety. This is a mistake. Soon there are men with dogs and guns and explosives hot on their heels. Scarlett's used to being chased by the law, but this is extreme. It was only a little bank she'd robbed. As they flee together across the wilds, fighting off monstrous beasts, and dodging their pursuers, Scarlett comes to realise that Albert Browne is hiding a terrible secret. And that he may be the most dangerous threat of all.
See if The Outlaws Scarlett and Browne is available on our catalogue or place a hold
Half a Soul by Olivia Atwater
It's difficult to find a husband in Regency England when you're a young lady with only half a soul. Ever since she was cursed by a faerie, Theodora Ettings has had no sense of fear or embarrassment - an unfortunate condition that leaves her prone to accidental scandal. Dora hopes to be a quiet, sensible wallflower during the London Season, but when Elias Wilder, the strange, handsome, and utterly ill-mannered Lord Sorcier, discovers her condition, she is instead drawn into peculiar and dangerous faerie affairs. If her reputation can survive both her curse and her sudden connection with the least-liked man in all high society, then she and her family may yet reclaim their normal place in the world. But the longer Dora spends with Elias, the more she begins to suspect that one may indeed fall in love even with only half a soul.
See if Half a Soul is available on our catalogue or place a hold