Six of Crows by Leigh Bardugo
Ketterdam: a bustling hub of international trade where anything can be had for the right price - and no one knows that better than criminal prodigy Kaz Brekker. Kaz is offered a chance at a deadly heist that could make him rich beyond his wildest dreams. But he can't pull it off alone.
A convict with a thirst for revenge. A sharpshooter who can't walk away from a wager. A runaway with a privileged past. A spy known as the Wraith. A Heartrender using her magic to survive the slums. A thief with a gift for unlikely escapes. Six dangerous outcasts. One impossible heist. Kaz's crew is the only thing that might stand between the world and destruction – if they don't kill each other first.
See if Six of Crows is available on Borrowbox or place a hold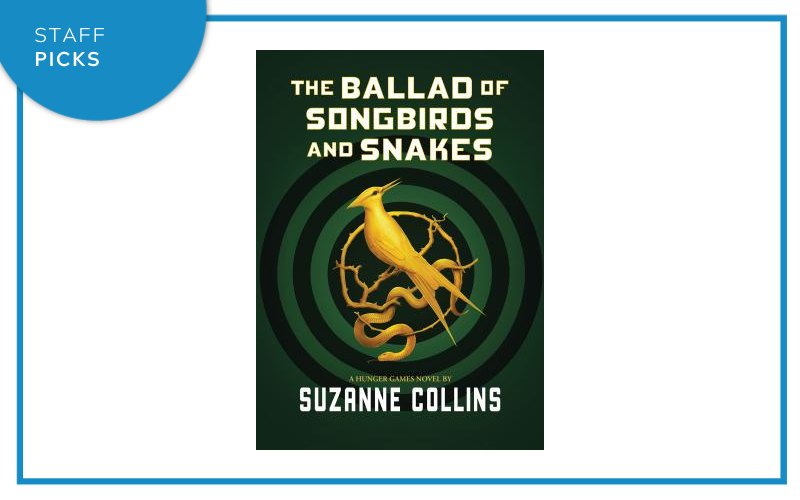 The Ballad of Songbirds and Snakes by Suzanne Collins
It is the morning of the reaping that will kick off the tenth annual Hunger Games. In the Capitol, eighteen-year-old Coriolanus Snow is preparing for his one shot at glory as a mentor in the Games.
The once-mighty house of Snow has fallen on hard times, its fate hanging on the slender chance that Coriolanus will be able to out-charm, outwit, and outmanoeuvre his fellow students to mentor the winning tribute.
The odds are against him. He's been given the humiliating assignment of mentoring the female tribute from District 12, the lowest of the low. Their fates are now completely intertwined, every choice Coriolanus makes could lead to favour or failure, triumph or ruin. Inside the arena, it will be a fight to the death. Outside the arena, Coriolanus starts to feel for his doomed tribute... and must weigh his need to follow the rules against his desire to survive no matter what it takes.
See if The Ballad of Songbirds and Snakes is available on Borrowbox or place a hold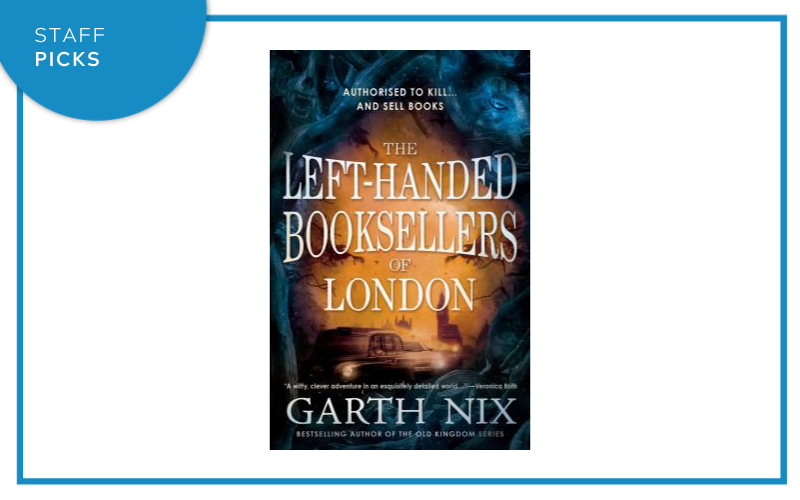 The Left-handed Booksellers of London by Garth Nix
In a slightly alternate London in 1983, Susan Arkshaw is looking for her father, a man she has never met. Crime boss Frank Thringley might be able to help her, but Susan doesn't get time to ask Frank any questions before he is turned to dust by the prick of a silver hatpin in the hands of the outrageously attractive Merlin.
Merlin is a young left-handed bookseller (one of the fighting ones), who with the right-handed booksellers (the intellectual ones), are an extended family of magical beings who police the mythic and legendary Old World when it intrudes on the modern world, in addition to running several bookshops.
Susan's search for her father begins with her mother's possibly misremembered or misspelt surnames, a reading room ticket, and a silver cigarette case engraved with something that might be a coat of arms.
Merlin has a quest of his own, to find the Old World entity who used ordinary criminals to kill his mother. As he and his sister, the right-handed bookseller Vivien, tread in the path of a botched or covered-up police investigation from years past, they find this quest strangely overlaps with Susan's. Who or what was her father? Susan, Merlin, and Vivien must find out, as the Old World erupts dangerously into the New.
See if The Left-handed Booksellers of London is available on Borrowbox or place a hold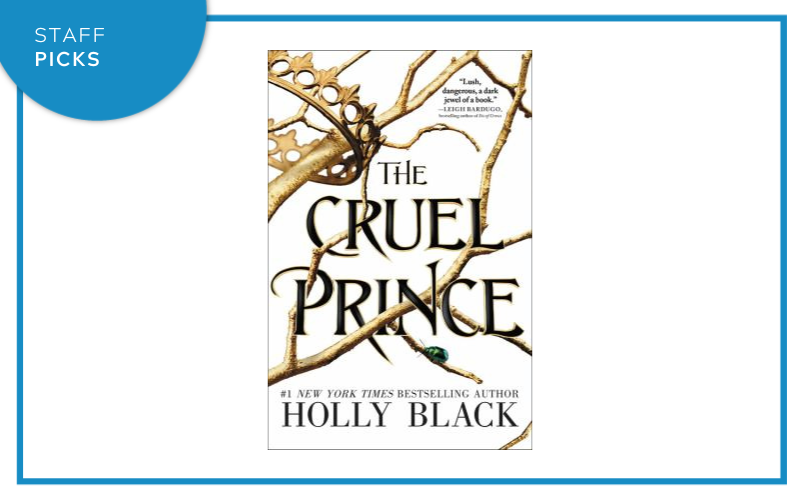 The Cruel Prince by Holly Black
One terrible morning, Jude and her sisters see their parents murdered in front of them. The terrifying assassin abducts all three girls to the world of Faerie, where Jude is installed in the royal court but mocked and tormented by the Faerie royalty for being mortal. As Jude grows older, she realises that she will need to take part in the dangerous deceptions of the fey to ever truly belong.
But the stairway to power is fraught with shadows and betrayal. And looming over all is the infuriating, arrogant and charismatic Prince Cardan ...
See if The Cruel Prince is available on Borrowbox or place a hold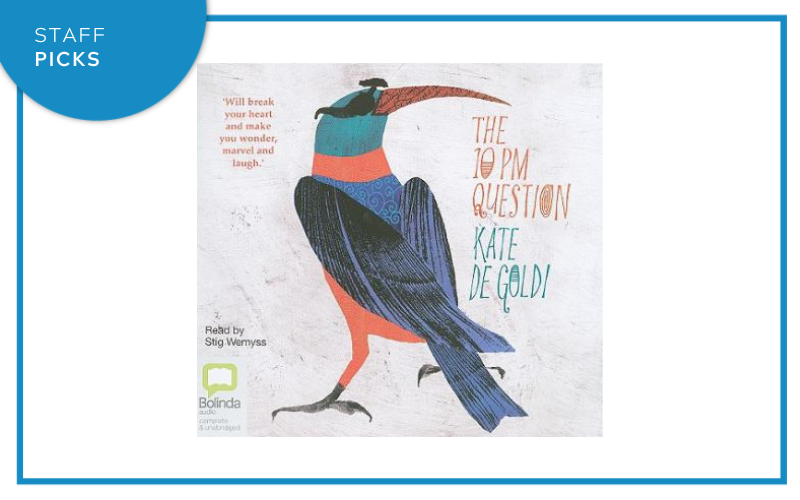 The 10pm Question by Kate de Goldi
Frankie Parsons is twelve going on old man, an apparently sensible, talented boy with a drumbeat of worrying questions steadily gaining volume in his head: Are the smoke alarm batteries flat? Does the cat, and therefore the rest of the family, have worms? Will bird flu strike and ruin life as we know it? Is the kidney-shaped spot on his chest actually a galloping cancer?
Most of the significant people in Frankie's world – his father, his brother and sister, his great-aunts, his best friend Gigs – seem gloriously untroubled by worry. Only Ma takes seriously his catalogue of persistent anxieties; only Ma listens patiently to his 10pm queries. But of course, it is Ma who is the cause of the most worrying question of all, the one that Frankie can never bring himself to ask. Then the new girl arrives at school and has questions of her own: relentless, unavoidable questions.
So begins the unravelling of Frankie Parson's carefully controlled world. So begins the painful business of fronting up to the unpalatable: the ultimate 10pm question.
See if The 10pm Question is available on Borrowbox or place a hold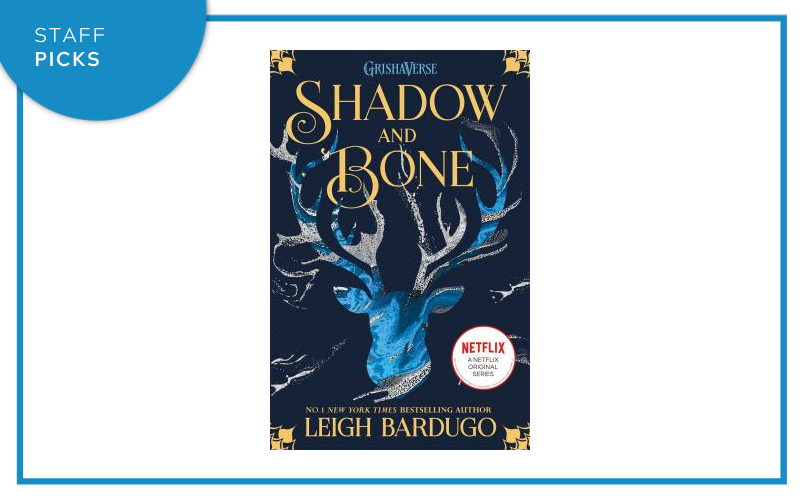 Shadow and Bone by Leigh Bardugo
Surrounded by enemies, the once-great nation of Ravka has been torn in two by the Shadow Fold, a swath of near impenetrable darkness crawling with monsters who feast on human flesh...
Now its fate may rest on the shoulders of one lonely refugee.
Alina Starkov has never been good at anything. But when her regiment is attacked on the Fold and her best friend is brutally injured, Alina reveals a dormant power that saves her life—a power that could be the key to setting her war-ravaged country free. Wrenched from everything she knows, Alina is whisked away to the royal court to be trained as a member of the Grisha, the magical elite led by the mysterious Darkling.
Yet nothing in this lavish world is what it seems. With darkness looming and an entire kingdom depending on her untamed power, Alina will have to confront the secrets of the Grisha… and the secrets of her heart.
See if Shadow and Bone is available on Borrowbox or place a hold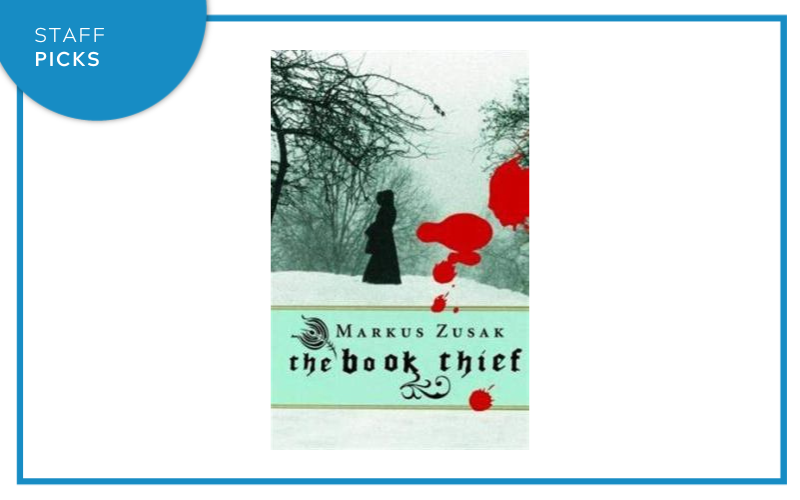 The Book Thief by Markus Zusak
It is 1939. Nazi Germany. The country is holding its breath. Death has never been busier, and will become busier still.
By her brother's graveside, Liesel's life is changed when she picks up a single object, partially hidden in the snow. It is The Gravedigger's Handbook, left there by accident, and it is her first act of book thievery. So begins a love affair with books and words, as Liesel, with the help of her accordion-playing foster father, learns to read. Soon she is stealing books from Nazi book-burnings, the mayor's wife's library, wherever there are books to be found.
But these are dangerous times. When Liesel's foster family hides a Jewish fist-fighter in their basement, Liesel's world is both opened up, and closed down.
See if The Book Thief is available on Borrowbox or place a hold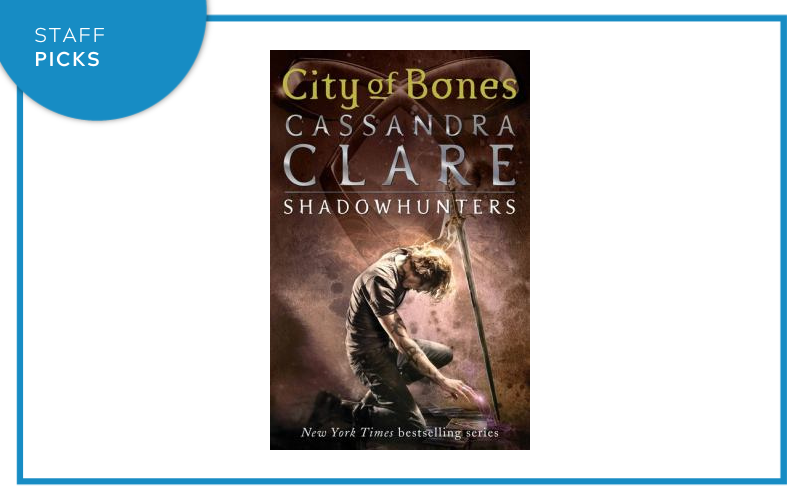 City of Bones by Cassandra Clare
Clary Fray is seeing things: vampires in Brooklyn and werewolves in Manhattan. Irresistibly drawn towards a group of sexy demon hunters, Clary encounters the dark side of New York City – and the dangers of forbidden love.
See if City of Bones is available on Borrowbox or place a hold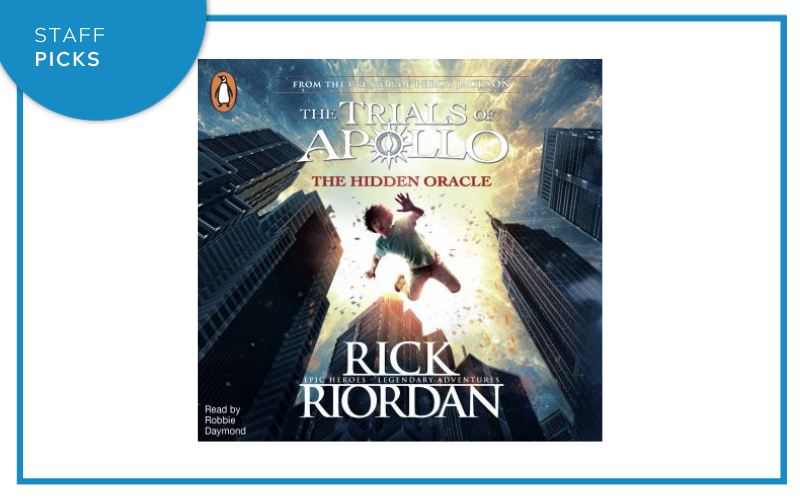 The Hidden Oracle by Rick Riordan
Yesterday, he was the mighty and melodious Apollo, son of Zeus. Today, he is Lester Papadopoulos, a mere, ungifted mortal.
How do you punish an immortal?
By making him human.
After angering his father Zeus, the god Apollo is cast down from Olympus. Weak and disoriented, he lands in New York City as a regular teenage boy. Now, without his godly powers, the 4000-year-old deity must learn to survive in the modern world until he can somehow find a way to regain Zeus's favour.
But Apollo has many enemies – gods, monsters and mortals who would love to see the former Olympian permanently destroyed. Apollo needs help, and he can think of only one place to go... an enclave of modern demigods known as Camp Half-Blood.
See if The Hidden Oracle is available on Borrowbox or place a hold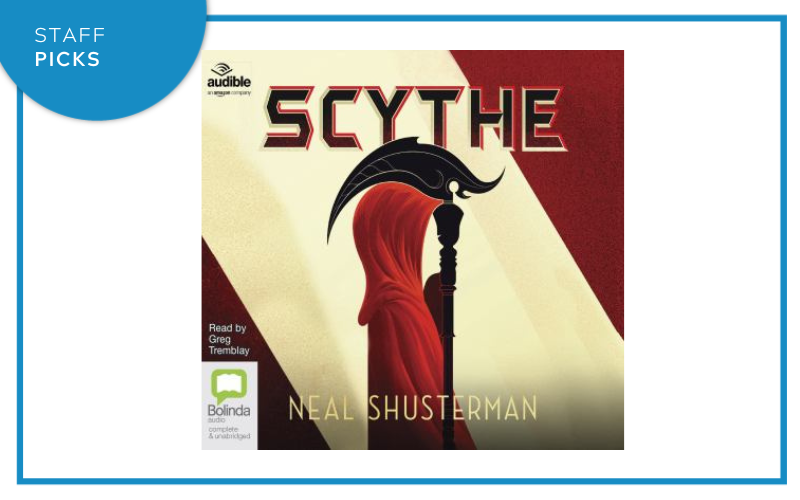 Scythe by Neal Shusterman
A world with no hunger, no disease, no war, no misery: humanity has conquered all those things and has even conquered death. Now Scythes are the only ones who can end life – and they are commanded to do so in order to keep the size of the population under control.
Citra and Rowan are chosen to apprentice to a scythe – a role that neither wants. These teens must master the 'art' of taking life, knowing that the consequence of failure could mean losing their own.
Scythe is the first novel of a thrilling new series by National Book Award-winning author Neal Shusterman in which Citra and Rowan learn that a perfect world comes only with a heavy price.
See if Scythe is available on Borrowbox or place a hold
Tomorrow, When the War Began by John Marsden
The beginning...
While Ellie and her friends are away in the bush, the world changes. Suddenly they are in the toughest situations humans can confront, facing life and death decisions. They are thrown into a world where they find courage, initiative, spirit and wisdom, or they die...
See if Tomorrow, When the War Began is available on Borrowbox or place a hold