Goodreads Popular YA Reads of 2022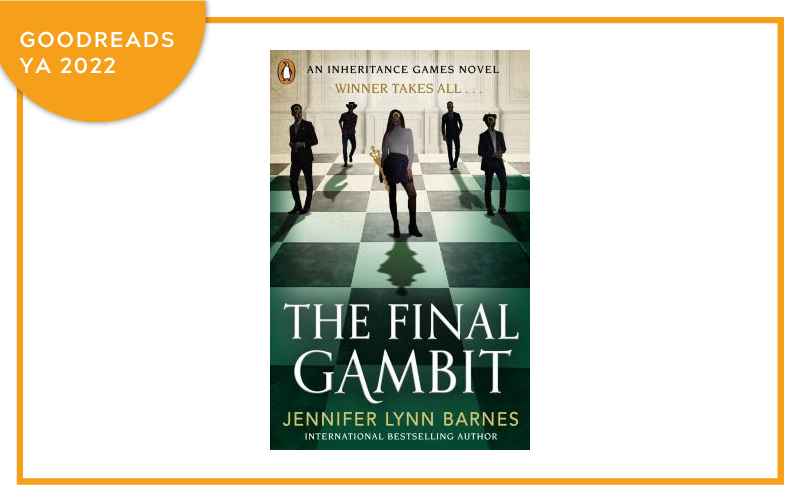 The Final Gambit by Jennifer Lynn Barnes
Avery's fortune, life, and loves are on the line in the game that everyone will be talking about. To inherit billions, all Avery has to do is survive a few more weeks in Hawthorne House. The paparazzi are dogging her every step. Financial pressures are building. Danger is a fact of life. And the only thing getting Avery through it all is the Hawthorne brothers. Her life is intertwined with theirs. She knows their secrets, and they know her. But as the clock ticks down to when Avery will become the richest teenager on the planet, trouble arrives in the form of a visitor who needs her help-and whose presence in Hawthorne House could change everything. It soon becomes clear that there is one last puzzle to solve, and Avery and the Hawthorne brothers are drawn into a dangerous game against an unknown and powerful player. Secrets upon secrets. Riddles upon riddles. In this game, there are hearts and lives at stake - and there is nothing more Hawthorne than winning.
See if The Final Gambit is available on our catalogue or place a hold
Loveless by Alice Oseman
Georgia is loveless - in the romantic sense, anyway. She's eighteen, never been in a relationship, or even had a crush on a single person in her whole life. She's an anomaly, people call her weird, and she feels kind of broken. She daydreams near-constantly about romance and survives by thinking about her imaginary characters, dreaming up a story she can't quite find the words to write down. After a disastrous summer, Georgia is now at university, hundreds of miles from home. She is more determined than ever to cure herself of her lovelessness - and her annoying vlogger roommate, Rooney, is a bit of a love expert, so maybe she can help. Can Georgia change? Or will she always be loveless?
See if Loveless is available on our catalogue or place a hold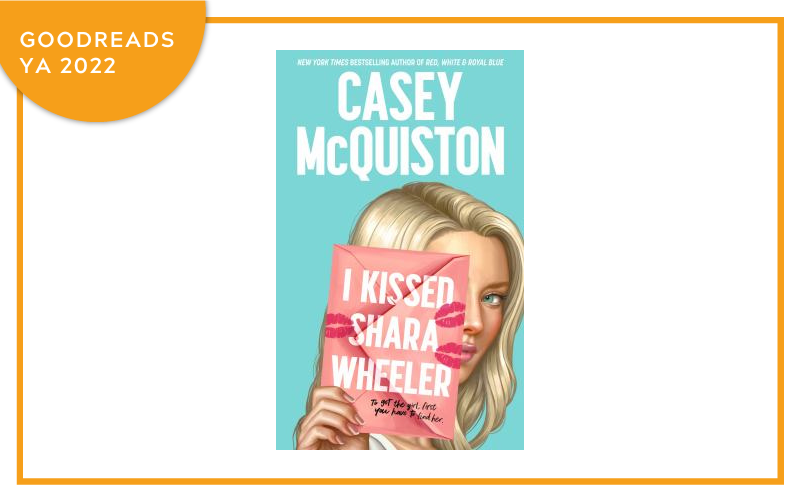 I Kissed Shara Wheeler by Casey McQuiston
Four years after her mums uprooted her from their life in Southern California to attend school in Alabama, high school senior Chloe Green is closer to victory than ever before. Attending a conservative high school hasn't been easy, but competition with Willowgrove Academys it-girl, and her fiercest rival Shara Wheeler, has propelled her to success and all but tied them out for high school valedictorian. Chloe is so close to beating Shara, but on the weekend of the senior prom, Shara kisses Chloe and then vanishes. All that's left behind are a series of letters left for Chloe and the two other people she kissed, Rory, the boy next door, and Smith, her quarterback boyfriend. Drawn together by their ties to Shara, an unlikely alliance forms that will have them crashing parties, breaking and entering, and uncovering clues to Shara's whereabouts in the most unexpected places. Holding out for the next pink envelope and Shara's elusive clues, Chloe begins to realise that there's more to Shara than she initially thought and that maybe, just maybe, she can carve out a place for herself in this town after all.
See if I Kissed Shara Wheeler is available on our catalogue or place a hold
The First to Die at the End by Adam Silvera
It's the night before Death-Cast goes live, and there's one question on everyone's mind: Can Death-Cast actually predict death, or is it an elaborate hoax? Orion Pagan has waited years for someone to tell him that he's going to die, given his serious heart condition. Valentino Prince has a long and promising future ahead of him and only registered for Death-Cast after his twin sister nearly died in a car accident. Orion and Valentino cross paths in Times Square and immediately feel a deep connection. But when the first End Day calls go out, their lives are changed for ever - one of them receives a call, the other doesn't.
See if The First to Die at the End is available on our catalogue or place a hold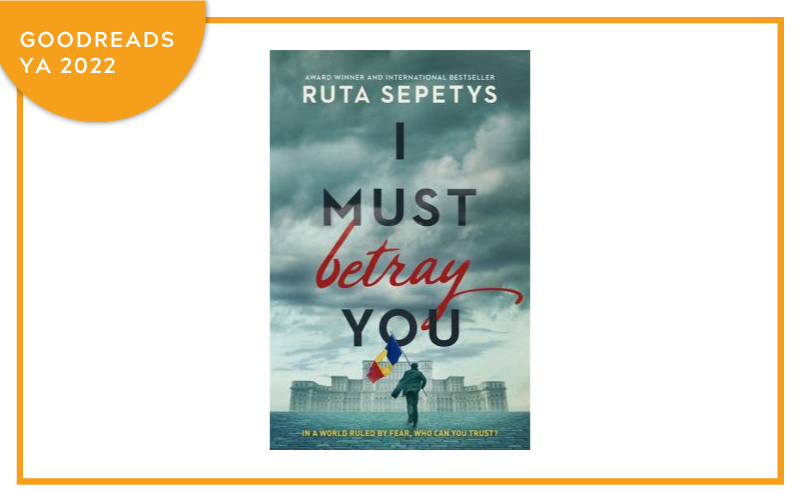 I Must Betray You by Ruta Sepetys
Romania, 1989. Communist regimes are crumbling across Europe. Seventeen-year-old Cristian Florescu dreams of becoming a writer, but Romanians aren't free to dream; they are bound by rules and force. Amidst the tyrannical dictatorship of Nicolae Ceaușescu in a country governed by isolation and fear, Cristian is blackmailed by the secret police to become an informer. He's left with only two choices: betray everyone and everything he loves - or use his position to creatively undermine the most notoriously evil dictator in Eastern Europe. Cristian risks everything to unmask the truth behind the regime, give voice to fellow Romanians, and expose to the world what is happening in his country. He eagerly joins the revolution to fight for change when the time arrives. But what is the cost of freedom?
See if I Must Betray You is available on our catalogue or place a hold
Anatomy: a love story by Dana Schwartz
Hazel Sinnett is a lady who wants to be a surgeon more than she wants to marry. Jack Currer is a resurrection man who's just trying to survive in a city where it's too easy to die. When the two of them have a chance encounter outside the Edinburgh Anatomist's Society, Hazel thinks nothing of it at first. But after she gets kicked out of renowned surgeon Dr. Beecham's lectures for being the wrong gender, she realises that her new acquaintance might be more helpful than she first thought. Because Hazel has made a deal with Dr. Beecham: if she can pass the medical examination on her own, Beecham will allow her to continue her medical career. Without official lessons, though, Hazel will need more than just her books - she'll need corpses to study. Lucky that she's made the acquaintance of someone who digs them up for a living. But Jack has his own problems: strange men have been seen skulking around cemeteries, his friends are disappearing off the streets, and the dreaded Roman Fever, which wiped out thousands a few years ago, is back with a vengeance. Nobody important cares - until Hazel. Now, Hazel and Jack must work together to uncover the secrets buried not just in unmarked graves, but in the very heart of Edinburgh society.
See if Anatomy is available on our catalogue or place a hold
All My Rage by Sabaa Tahir
Lahore, Pakistan. Then. Misbah is a dreamer and storyteller, newly married to Toufiq in an arranged match. After their young life is shaken by tragedy, they come to the United States and open the Clouds' Rest Inn Motel, hoping for a new start. Juniper, California. Now. Salahudin and Noor are more than best friends; they are family. Growing up as outcasts in the small desert town of Juniper, California, they understand each other the way no one else does. Until The Fight, which destroys their bond with the swift fury of a star exploding. Now, Sal scrambles to run the family motel as his mother Misbah's health fails and his grieving father loses himself to alcoholism. Noor, meanwhile, walks a harrowing tightrope: working at her wrathful uncle's liquor store while hiding the fact that she's applying to college so she can escape him - and Juniper - forever. When Sal's attempts to save the motel spiral out of control, he and Noor must ask themselves what friendship is worth - and what it takes to defeat the monsters in their pasts and the ones in their midst.
See if All My Rage is available on our catalogue or place a hold